JNU Students' Union condemns culprit Sharjeel Imam's arrest over 'cut off Assam from India' comment
Jawaharlal Nehru University Students' Union expressed their displeasure over the arrest of Sharjeel Imam in Bihar and said that the BJP and RSS want to criminalise Muslims on an unprecedented scale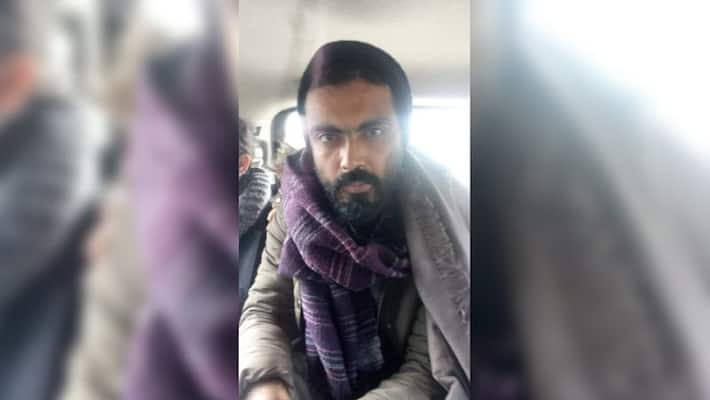 New Delhi: The students' union from the Jawaharlal Nehru University (JNU) has condemned the arrest of Sharjeel Imam and claimed that his arrest is "shameful" and "shows the brute and draconian character" of the government.
Sharjeel Imam stoked controversy with his "cut off Assam from India" remark and was arrested by a team of Delhi Police from Bihar's Jehanabad on January 28.
"The arrest of Sharjeel is shameful and shows the brute and draconian character of the state. The BJP-RSS wants to criminalise Muslims on an unprecedented scale through witch hunts and media trials. The arrest of JNU student Sharjeel Imam under draconian charges of sedition shows that Islamophobia, selective amnesia and bias matter more than anything for a state apparatus under control of RSS-BJP. The BJP and RSS want to criminalise Muslims on an unprecedented scale," JNUSU said in a statement.
"Many organisations and individuals might have expressed their difference with his point of view but the alacrity shown by the Delhi Police and the JNU administration in this matter shows how brazenly hypocritical and one-sided they are," the statement read.
 
Meanwhile, radical Islamists took to Twitter to trend 'ReleaseSharjeelImam' after Delhi Police arrested him over his seditious speech. 
Afreen Fatima, the JNUSU Councillor, claimed that Imam had 'surrendered' to Delhi Police in 'good faith'.
A Jehanabad court has granted Delhi Police transit remand for Sharjeel. He was brought to the court after the police arrested him.
A civil surgeon also reached the court for Sharjeel's medical examination.
Imam was slapped with charges of sedition and inciting enmity between communities under Sections 124A, 153A and 505 of the Indian Penal Code (IPC).
The Uttar Pradesh Police has also filed a case against him for his controversial speech delivered during the students' protest at Aligarh Muslim University on January 16 against the Citizenship Amendment Act (CAA) and National Register of Citizens (NRC).
A series of videos have gone viral on social media in which Sharjeel Imam is heard saying, "If we all come together, then we can separate the Northeast from India. If we cannot do it permanently, then at least for one to two months, we can do this."
"It is our responsibility to cut Assam from India. When this happens, only then the government will listen to us," he is heard saying further in the video.
Last Updated Jan 29, 2020, 9:00 AM IST