Jaya's Day 1, File No.1: 500 TASMACs shut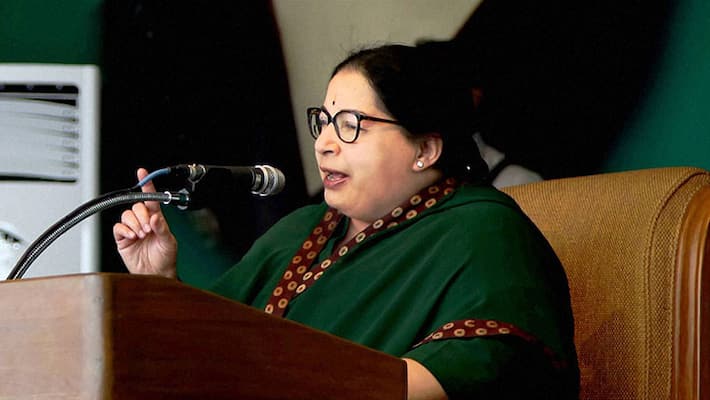 Soon after chief minister of Tamil Nadu J Jayalalithaa took an oath for the sixth time on Monday, she chose to close 500 Tasmac shops in the state and reduce the timing of liquor shops by two hours. This was one of the first acts she undertook as the state chief minister. 
Liquor shops across the state will work only for 10 hours instead of 12 hours now. Earlier Tasmac shops used to open between 10 am and 10 pm. But as per the new law, they will operate between 12 noon and 10 pm. Jayalalithaa further said that 500 Tasmac shops will be closed in the state.  According to reports, there are at present there are 6,720 liquor shops in the state.
She also signed five welfare schemes as promised in the AIADMK manifesto. They include an order to waive farm loans pending as of March 31, 2016. "All types of loans taken by small and medium farmers from banks, cooperative banks, loans taken on crops, short and long term loans will be waived. This will cost Rs 5,780 crore for the government's exchequer," said an official press release.
She further said that all domestic consumers in the state can now avail 100 units of power which means more than 78 lakh consumers will get first 100 units free. "It will cost Rs 1,607 crore annually and the state government will pay the amount to Tamil Nadu Generation and Distribution Company (Tangedco)," she said. 
Last Updated Mar 31, 2018, 7:06 PM IST