It's getting hotter in February: Bengaluru touches 32.6 degrees Celsius
Carry your umbrellas and keep a water bottle, stay hydrated when you step out as temperatures are set to soar in the coming days of February. Yesterday, the city witnessed a maximum temperature of 32.6 degrees Celsius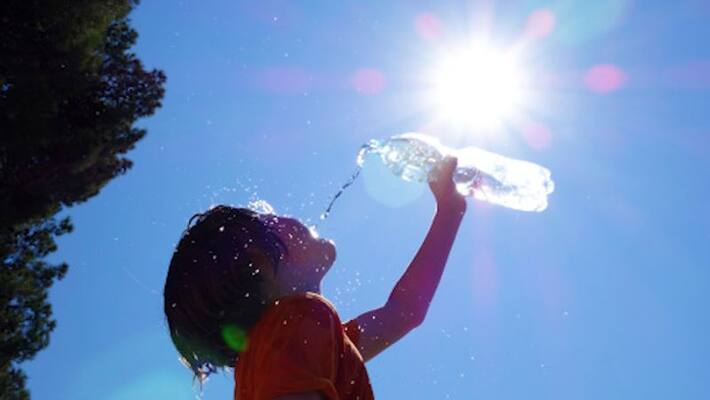 February is witnessing hot days as temperatures continue to soar. On Monday, Bengaluru recorded a maximum temperature of 32.6 degrees Celsius. Weather experts have predicted an increase in temperature in the coming days.
According to the director of Indian Meteorological Department, Bengaluru, a release was sent out in November stating that the winter was hotter this time. The letter attributed the change in seasonal temperature to global factors.
In Bengaluru, the rising temperature seems to have occurred because of man-made mistakes, like increase in concrete structures, cutting down of trees and encroachment of water bodies.
Health hazards in summer; what the doctors have to say: The doctors have warned that during summer, one runs the risk of dehydration, fatigue, indigestion and gastroenteritis
Since body temperature also may vary during summer, having a glass of water every two hours may keep the body hydrated. One has to make sure the water is clean, else water-borne diseases like typhoid and gastroenteritis are likely.
Food should be fresh and hot. One needs to carry fruits which are citrus in nature. As the salt content from the body may decrease due to excess sweating, lime juice, oranges can keep the stomach healthy.
Warning for senior citizens and children: As immunity levels in the aged and children is lower, making them prone to infection, extra care should be given. Carry an umbrella and water bottle to escape the heat and dehydration. Juices and cut fruits from the open places may lead to infection. Eating at home and carrying fresh fruits in closed containers is advised. 
 
Last Updated Feb 18, 2020, 3:37 PM IST