Indian Railways to run 283 special services during festive season
Indian Railways has taken proactive measures to accommodate the surge in passenger demand during the festive season by operating 283 special trains, totaling 4,480 trips. These special trains connect key destinations across India, including routes like Delhi-Patna, Delhi-Shri Mata Vaishno Devi Katra, and many others.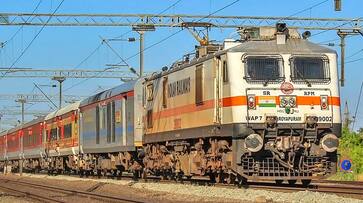 During the ongoing festive season, Indian Railways is taking measures to accommodate and facilitate rail travellers while addressing the increased passenger demand. To manage the rush and ensure the convenience of passengers, the railways have planned to operate a total of 283 special trains, amounting to 4,480 trips. This effort aims to serve passengers efficiently up to the Chhath Puja festival.
These special trains will connect major destinations across the country, offering travellers various options to reach their desired locations. Some of the important routes include Delhi to Patna, Delhi to Shri Mata Vaishno Devi Katra, Danapur to Saharsa, Danapur to Bengaluru, Ambala to Saharsa, Muzaffarpur to Yesvantpur, Puri to Patna, Okha to Naharlagun, Sealdah to New Jalpaiguri, Kochuveli to Bengaluru, Benaras to Mumbai, Howrah to Raxaul, and many more.
To manage the crowds and maintain order, queue systems have been established at the terminus stations under the supervision of Railway Protection Force (RPF) staff. RPF personnel have been deployed at major stations to ensure passenger safety and security. Additional officers are on emergency duty at key stations to facilitate the smooth operation of trains.
Efforts have been made to provide timely announcements of train arrivals, departures, and platform numbers to keep passengers well-informed. "May I Help You" booths are operational at significant stations, staffed by RPF personnel and Train Ticket Examiners (TTEs) to assist and guide passengers. Medical teams are also available at major stations, and ambulance services with paramedical teams have been organized.
The Security and Vigilance Department is closely monitoring railway operations to prevent any malpractice. Furthermore, instructions have been issued by the Zonal Headquarters to maintain cleanliness in waiting halls, retiring rooms, platforms, and stations in general. These combined efforts aim to ensure a safe, smooth, and convenient travel experience for passengers during the festive season.
Last Updated Oct 23, 2023, 8:14 PM IST