Indian Railways, IRCTC fined for imposing penalty on elderly couple with confirmed tickets
The Bengaluru City District Consumer Disputes Forum has ruled against IRCTC and Indian Railways, ordering a refund of ₹22,300 in fines and compensation of ₹30,000 to a couple who faced seat availability issues despite confirmed reservations. The complaint was filed by a passenger who had booked tickets for his elderly parents, highlighting the inadequacies in the services provided by the railway entities.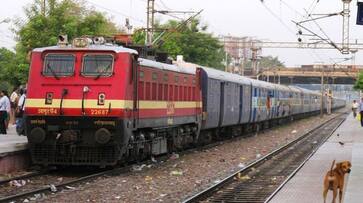 The Bengaluru Consumer Disputes Forum has ruled against the Indian Railway Catering and Tourism Corporation (IRCTC) and the Indian railways over imposing unjust fines on an elderly couple that was denied berths in an AC coach despite having confirmed tickets booked through the IRCTC portal. 
The consumer forum has ordered IRCTC and Indian railways to compensate the couple with Rs 30,000. This decision came in response to a complaint filed by Alok Kumar, who had reserved two tickets for his elderly parents' journey from New Delhi to Barauni but faced seat availability issues upon boarding.
Alok Kumar, a resident of Bengaluru, had purchased two tickets in the A1 coach through IRCTC, making a payment of ₹6,995 for his parents' journey from New Delhi to Barauni. The seat reservation was confirmed, but upon boarding the train on May 21, the elderly couple was informed that their assigned coach had no available seats. Instead, they were asked to disembark, pay a fine, and sort out the refund.

Patalkot Express Fire: How an alert gateman averted a major tragedy
In response to this service lapse, Alok Kumar reported the issue to the railway department, seeking a refund for the unused tickets. However, his request went unanswered, prompting him to escalate the matter to the consumer forum. The complaint alleged a possible security breach on the IRCTC platform, but IRCTC contended that it was not within their purview to issue refunds. 

During the inquiry, it became evident that the elderly couple had been unfairly disadvantaged due to inadequate services provided by both IRCTC and the Railway Department. The Consumer Forum maintained that penalizing passengers for the omissions of these entities was unjust. As a result, the forum ordered the refund of the ₹22,300 in fines levied on the couple and called for a compensation of ₹30,000 to cover the inconvenience and mental anguish they had endured, along with an additional ₹10,000 in legal fees.
Last Updated Oct 26, 2023, 9:28 AM IST