#IndiaChinaFaceOff: US closely monitoring situation as 20 Indian soldiers martyred along LAC
Tensions between India and China had been escalating since early May, after China's encroachment of thousands of troops into the disputed territory along the Line of Actual Control.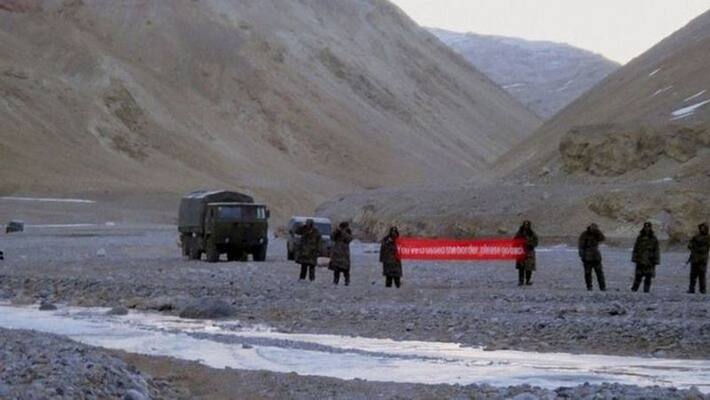 New Delhi: The United States is closely monitoring the situation following a fierce clash between Indian and Chinese forces in eastern Ladakh and hopes that the differences will be resolved peacefully, officials said here.
The US and India have been in close touch since May 5, when confrontation between the Indian Army Chinese troops began in eastern Ladakh.
Since then, China has substantially increased deployment of soldiers along the Line of Actual Control.
President Donald Trump has offered to mediate between India and China. However, Indian officials have denied seeking any intervention from the US government and have emphasized that they would like to take up the matter with China directly.
Also read: At least 20 Indian Army personnel killed in face-off with China in Ladakh
Twenty Indian Army personnel including a colonel were killed in the clash with Chinese troops in the Galwan Valley in eastern Ladakh on Monday night, the biggest military confrontation in over five decades that has significantly escalated the already volatile border standoff in the region.
The Army initially said on Tuesday that an officer and two soldiers were killed. But in a late evening statement it revised the figure to 20 saying 17 others who "were critically injured in the line of duty and exposed to sub-zero temperatures at the standoff location succumbed to their injuries."
Government sources said the Chinese side too suffered "proportionate casualties" but chose not to speculate on the number.
Meanwhile, on Tuesday evening, Prime Minister Narendra Modi held a high level meeting with defence minister Rajnath Singh and home minister Amit Shah where he carried out a comprehensive review of the situation in eastern Ladakh where the two armies have been in a standoff for over five weeks.
It is understood that India decided to continue with a firm approach in dealing with China's aggressive behaviour along the nearly 3,500 km de facto border. Military sources said major activities by Chinese air force were observed along the areas in eastern Ladakh, adding that the two armies held Major General-level talks at the site of the clash.
Last Updated Jun 17, 2020, 8:37 AM IST