India's death toll reaches 543, with positive cases at 17,265
In a worrisome state, a nine-day-old infant tested positive for the deadly coronavirus in Madhya Pradesh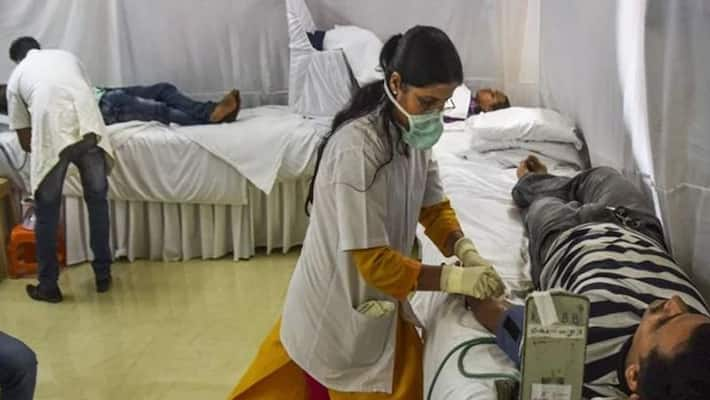 New Delhi: The number of coronavirus cases in India has increased to 17,265 while the death toll has surged to 543, according to the latest data by the ministry of health and family welfare. Of the total number of cases, 2,546 people have been cured and discharged from hospitals. 
Maharashtra has reported the highest number of cases in India and has recorded 211 deaths from the infection while Madhya Pradesh has reported 70 COVID-19 fatalities. Gujarat is placed third in the list with 58 deaths. 
On a worrying note, all 186 cases reported by Delhi on Saturday were asymptomatic. 
Meanwhile in Madhya Pradesh, a nine-day-old baby girl tested positive for COVID-19 in Bhopal on Sunday. 
Also read: Karnataka reports 2 COVID-19 deaths; Telangana extends lockdown till May 7
She was born in Sultania Hospital, where two hospital nurses earlier tested positive for the virus.
Infant's parents have been tested for the novel coronavirus, and their reports are awaited.
The number of COVID-19 cases has increased to 1407 in Madhya Pradesh including 72 deaths and 131 cured patients. 890 cases have been reported in Indore and 214 in Bhopal so far, according to the State Health Department.
In the first easing of lockdown measures for COVID-19, hotels in Kerala, highway dhabas in Haryana, tea gardens in West Bengal and mining in Jharkhand will be among the establishments that will open for business from today as states across India partially lift curbs as part of a staggered reopening of the economy. 
The selective relaxation allowed by the Centre during the second phase of nationwide lockdown, in force till May 3, focuses on the rural sector and daily-wage earners and does not apply to so-called hotspot districts.
Last Updated Apr 20, 2020, 10:05 AM IST