World Book Day: India shares its passion for reading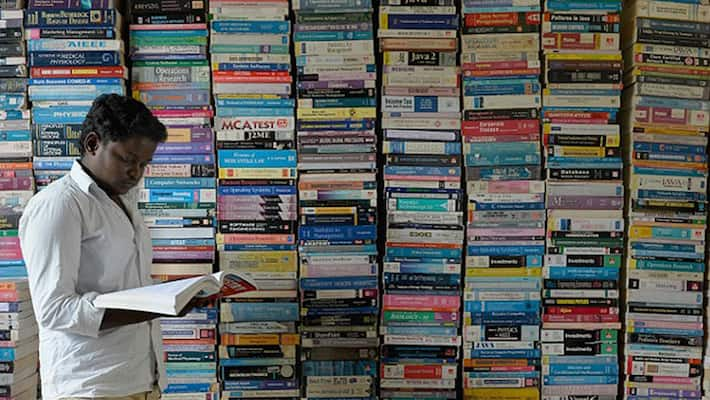 As Ernest Hemmingway rightfully said 'There is no friend as loyal as a book,' Taking this to heart, publishing houses and reading enthusiasts in India have left no stone unturned to proclaim their love for books. Publishers like Harper Collins and Penguin India have launched campaigns and contests to engage readers across the country.
Harper Collins' 'Bookfie' campaign has become popular. The campaign encourages ardent bibliophiles to click a selfie with the book which they are currently reading and post it on twitter using the hashtag '#bookfie.'
Penguin Books India launched a series of contests on Twitter to involve readers from across the country. They started the day with a quiz contest on literature in which three winners will receive books from Penguin. They also began a '100 books to gift' competition where books can be dedicated to people and Penguin will select a hundred winners and ship across a chosen book to them.
When Newsable spoke to book lovers in Bangalore, we came across many who were passionate about reading.
A 27-year-old software professional in Bangalore, Aboli Chavan said, "I find joy and comfort in reading. It's not just linguistic skills that you develop from reading, but it also teleports you to an entirely different world."
She added, "People complaining about not having any time to read is an excuse. I make time to read during weekends. If one wants to, they can read anywhere and anytime. I read on my mobile phone, Kindle and also paperbacks. Before going to bed every day, I make sure I read for a couple of minutes or at least listen to audio books."
Another Bengalurean and a mother of two children, Jyotsna Dilip, set up a travelling bookstore for children in the city, called 'The Rabbit Hole', to encourage reading as a hobby. She said, "I am a complete believer in reading books, not just academic but also leisure. Reading habits must be developed from a very young age so children can develop their communicative and linguistic skills."
When asked about the benefits of reading, Jyotsna said, "Reading gives you the experience of connecting to the characters in the book. Especially for children, reading helps to develop empathy for characters. Concentration level also improves when children indulge in reading."
She adds, "For working professionals, spending 10 minutes every day is all it takes to indulge in leisure reading. You can also read when stuck in traffic. With the technology on our side, we have easier options for reading like Amazon's Kindle, audio books and Ebooks."
Last Updated Mar 31, 2018, 6:44 PM IST