Hyderabad to restrict Ganesh statues to 20 feet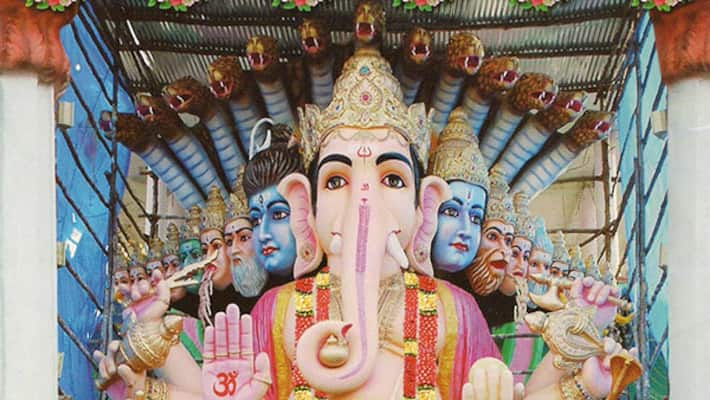 According to the Municipal Administration and IT minister K Taraka Ramarao, the state government will soon take a decision on freezing the size of the statues to a maximum height of 20 feet. 
"This is the first time in India that a government is contemplating a cap on the size of the Ganesh statues, and we have a plan to peg the height at 20 feet," he said.
He also said Hyderabad would have only clay Ganesh statues in the future.  Another important step with regard to Ganesh utsavas is the decentralizing the Ganesh immersion. 
"We want to educate the people first. These three steps would come into force soon. GHMC will announce in near future.  Media also should join in educating the public on these steps," he said.
The move comes at a time when the state government has begun an extensive cleaning of the famous Hussain Sagar Lake in the city. As part of that cleaning program, the government wants to restrict pollution in the lake during the Ganesh festival as well.
Built in 1562, the lake is a popular location for the immersion of Ganesh statues, flooding the lake with pollutants. The statues are generally made of plaster of Paris and harmful colours.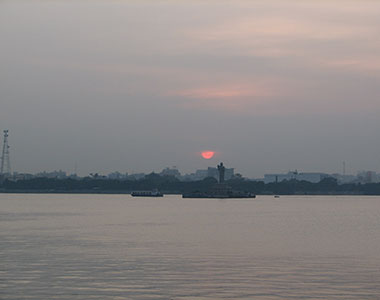 On Tuesday, Ramarao officially launched the cleaning of the lake. The move included the desilting of the lakebed and the cleaning of garbage along the shoreline. The Hyderabad Metropolitan Development Authority (HMDA) has procured a modern Amphibious Long Boom Excavator for the purpose. The entire cleaning is being taken up at a cost of Rs. 354 crore to transform Hussain Sagar into a fresh water lake.
Every year, Ganesh Mandals across various Hyderabad localities compete against each other to erect the tallest statue in the city. Until recently, the Khairatabad Ganesh statue enjoyed the distinction of being the tallest with a height that varied from 56 to 60 feet. 
In the past few years, Mandals at New Nagole, Gowlipura, Balapur, Hussaini Alam, Old City have also started installing statues as big as 30 to 40 feet, according to Vishal Kamble of the Ganesh Utsava Samiti.
 
However, last year the Hyderabad High Court admitted a petition by advocate M Venumadhav, who asked the court to issue instructions to the government and GHMC to restrict the height of Ganesh statues.
 
In November 2015, a Bench comprising of the then acting chief justice Dilip B Bhosale and Justice S V Bhatt issued the requested directions, and asked the size of the statues to be restricted from the next year onwards. 
The bench observed that "Even Lord Ganesha will not like to remain a stumbling block to the process of city's development. The size of the God should be such that when you stand in front of Lord Ganesha, you should be able to see the face of the Lord."
Images credit: Nikhil1508/Dr. Rajasekhar (Wikipedia)
Last Updated Mar 31, 2018, 6:59 PM IST