Hyderabad: Minor boy crushed to death by elevator
A nine-year-old boy was crushed to death by a lift when he was playing around the lift on the fourth floor. He opened its door and looked up as the elevator was descending.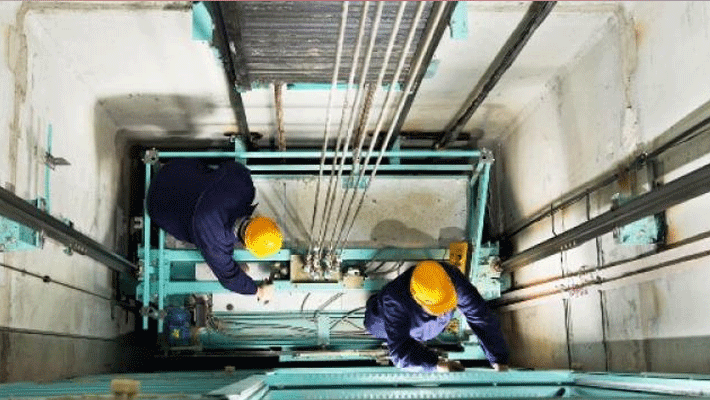 Hyderabad: A nine-year-old boy, identified as Sheshabatta Dhanush, was crushed to death by an elevator in Hyderabad's Manikonda on Sunday (November 24). The incident occurred when the minor, who was playing around the elevator on the fourth floor, opened its door and looked up as the lift was descending.
The lift hit the boy's head and crushed him to death on the ground floor. At the time of the incident Dhanush's sister was also playing with him. When she saw what was happening, she tried to pull him away. But the lift had already taken him him down. On hearing the sister's cry, residents gathered and switched off the power supply. However, all efforts turned vain as Dhanush's crushed body was lying on the ground floor.
A similar incident had taken place earlier when a minor girl was crushed to death after she got stuck within the narrow space between her building's elevator and its shaft.  The nine-year-old girl, identified as Lasya Yadav, from Hyderabad was taking the lift to her house, which is on the third floor in Hasthinapuram North Extension Colony.
Her leg accidentally got stuck in the narrow gap between the lift doors and the duct. Before she was about to pull her leg out, someone pressed the button on the third floor, and the lift started moving up even when its outer grill was open. Following this, Lasya's body too got crushed between the wall of the duct and the lift.
Last Updated Nov 25, 2019, 11:52 AM IST