Hyderabad: Illegal posters, hoardings to attract criminal charges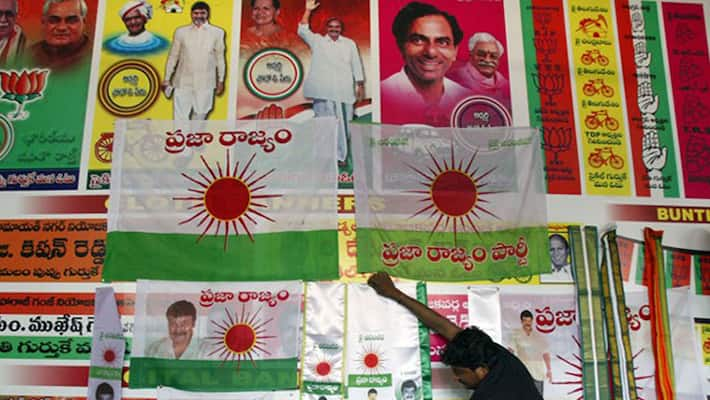 Officials will not only remove posters on walls and unauthorised hoardings, but they also plan to initiate penal action against those who are responsible for it. 

The decision has been  taken by the GHMC following instructions from the Municipal Administration and Urban Development Minister KT Ramarao. All the Zonal Commissioners in GHMC have been asked to remove posters, hoardings, banners etc on a daily basis.
 
A short while ago, minister Ramarao had announced a 100-day action plan for the GHMC to  make the city  liveable in all aspects. 'Swachh Hyderabad' is one of the deliverable objectives of the mission, said sources in the GHMC.
 
KTR, as Ramarao is popularly known, asked officials to preserve the beauty of the 400-old city in tune with the global image Hyderabad is acquiring. KTR is said to have lamented that the beautiful graffiti created by  the students of JNTU Fine Arts College  had also been disfigured by the unauthorised posters and hoardings.
 
Ramarao has instructed officials to plunge into action right away to remove unauthorised posters, banners, hoardings and advertisement flexy boards.  

Hundreds of hoardings were removed  on the same day, many of them are belonging to the ruling Telangana Rashtra Samiti.
 
"No organisation - political, non-political or commercial - will be allowed to disfigure the city's landscape by their unauthorised advertisements. Even posters and hoardings that spring up on birthdays of politicians will  be disallowed,"  sources said.
 
"Not only are these hoarding destroying the aesthetic side of the city, but they also pose a threat to lives during the rainy season, as they are not properly installed," sources added.
Last Updated Mar 31, 2018, 6:55 PM IST