Is Harish Rawat Uttarakhand's CM or not?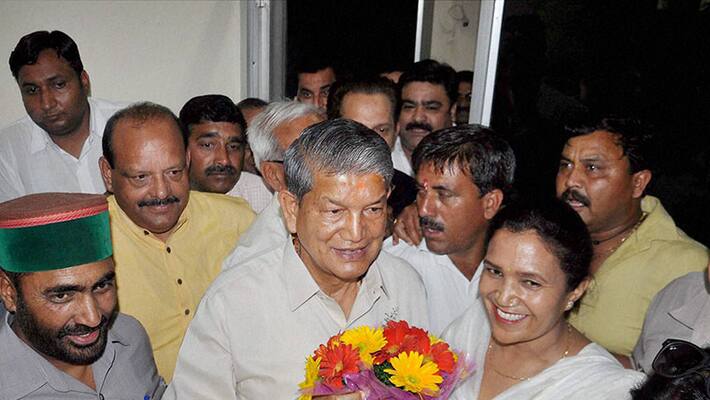 "By taking charge Suo Motu as Chief Minister, Rawat has created a constitutional crisis," state BJP Spokesman Munna Singh Chauhan told reporters here. The High Court order quashing President's rule and reinstating the state government should have been implemented by the President, the Centre or the Governor, he said.

    
He also objected to Rawat holding two Cabinet meetings since last evening saying it was illegal and in violation of democratic norms to convene the meetings before proving majority on April 29 as directed by the High Court.
    
As assuming charge of chief minister Suo Motu is illegal so are the Cabinet meetings chaired by him. And hence, the decisions taken in the meetings null and void, Chauhan said.
He requested the Governor to instruct state's Chief Secretary to ensure decisions taken by the Cabinet at the last two meetings are not implemented. The Supreme Court's stay has the effect of undoing the revival of the Congress government led by Harish Rawat by the High Court judgement yesterday.
    

During the hearing, the bench also observed that as a matter of propriety the High Court should have signed the verdict so that it would be appropriate for it to go into the appeal. The apex court issued a notice to  Harish Rawat and Chief Secretary of the state on the petition by Centre challenging the quashing of a Presidential proclamation under Article 356 of the Constitution in the state. 
Last Updated Mar 31, 2018, 6:41 PM IST