Lalita Suicide: Bengaluru Bulls Kabaddi player, family arrested
Lalita, 27-years-old wife of national Kabaddi player, naval officer kills self
Deceased alleges harassment by husband, family; leaves behind 2-hour audio tape
Delhi police arrests husband, father-in-law of Lalita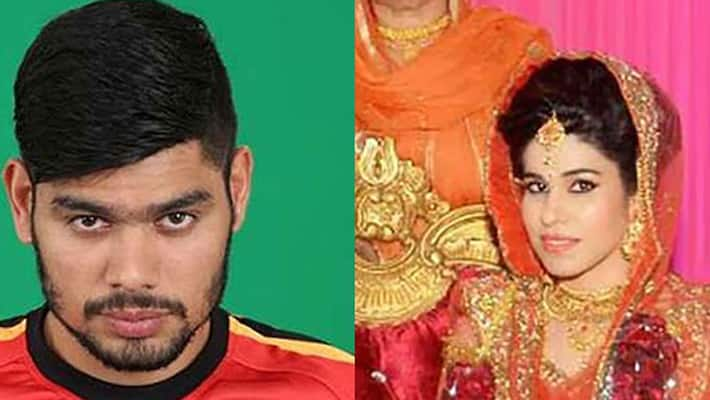 Lalita had hanged herself at her apartment in Delhi on October 17. The police have arrested her husband Rohit and father-in-law Vijay Singh based on the two-hour audio clip recorded by Lalita, before her death.
Lalita, 27 had left behind a two-hour long audio message and a 25-minute long video in which she claimed that her in-laws harassed her for minor issues. She has even said that Rohit would assault her frequently.
It was the second marriage for Lalita. Rohit is a player of Bengaluru Bulls Po-Kabaddi team.
Lalitha also accused that Rohit forced her to stay alone at Delhi apartment at Nangloi, whereas he would live in Mumbai, where he is posted as a naval officer.
"In the video and audio messages she left behind on her phone, she said that her in-laws were quite conservative and would often taunt her for her modern outlook and even things like pallu falling off her head and other trivial things. She also said that while Rohit was away in Mumbai, they kept her in Delhi," the officer said.
In her suicide note and messages, she alleged that on October 15, Rohit told her that if she goes away from his life, he would be very happy. He dropped her halfway to her home and left, she alleged. She said the act of Rohit was traumatic for her, police said.
"Rohit is in the naval services in Mumbai. Two teams have been formed to arrest Rohit and his parents. One team is heading to Mumbai to arrest Rohit, who represents Bengaluru Bulls in the Pro-Kabaddi League, while the other team is conducting raids at places where his parents are likely to be found," a senior police officer said.
During the investigation, it was found that Rohit's father, Vijay Singh, had worked in the Delhi Police as a sub-inspector and was dismissed from his service, police said.
The couple met first when Lalita was in college. Lalita and Rohit got married in March, this year.
Speaking to NDTV, Lalita's father said that their daughter was tortured in her first marriage too.
"She used to complain about harassment, but had requested me not to got the police as she did not want to de-fame his family," said her father.
Last Updated Mar 31, 2018, 6:49 PM IST