Global attention on army-rift story saved me: Pak Journo
In a 'Dawn' report, Almeida had reported Pak's civilian-military rift over terrorism.
He confirmed that the story was 'triple-checked'.
He also stated that global attention was keeping him safe.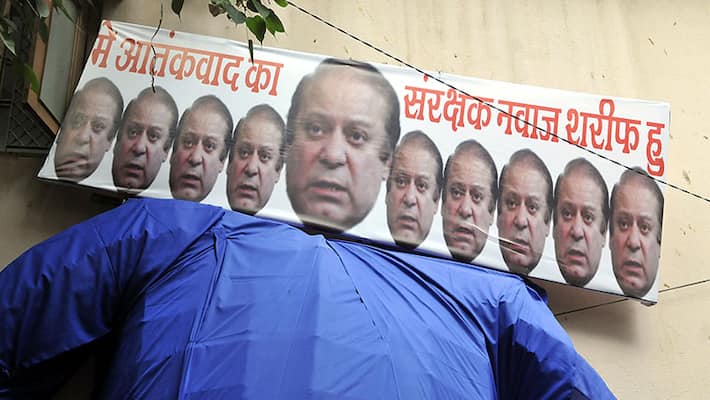 A prominent Pakistani journalist, who was briefly barred from travelling abroad over reporting a rift between the civilian and military leaderships, today stuck to his story, saying he had "triple-checked" the facts.
    
"Because nothing of the reaction had been unanticipated, nothing had been left to chance before the story was put out in print," Cyril Almeida, a columnist and reporter for the Dawn, said in his column 'A week to remember' published in today's edition of the newspaper.
    
He wrote: "The story had arrived fairly quickly after the fateful meeting on October 3, but it was only published on October 6. The gap was all about verifying, double- and triple-sourcing and seeking official comment.
    
In his story 'Act against militants or face international isolation', Almeida reported that the civilian government has warned the military leadership of a growing international isolation of Pakistan and sought action against banned terror groups, like Hafiz Saeed's LeT, Masood Azhar's JeM and the Haqqani network, or face international isolation.
    
The Nawaz Sharif government denied the facts of the story and subsequently placed Almeida's name on the Exit Control List (ECL), barring him from leaving the country. However, under media pressure, the government on Friday removed his name from the list but constituted a committee to probe the matter.
    
The development was followed by a Corps Commanders' Conference last week presided over by army chief Gen Raheel Sharif in which concerns were raised on feeding "story that was a breach of security".
    
In his comments today, Almeida further said: "For me, and for the paper, there were only two questions that mattered. Did the meeting take place? Could I verify through multiple channels what was said? Yes, the heart races a bit faster when you do something out of the ordinary. Yes, there is always some concern for the self.
    
"The second part is trickier than it would appear, but it is also not as hard as it is made out to be. Stick around long enough and you get a sense of how this place works. And the place gets a sense of you. You know the camps, you know the divisions and splits, and you know at any given time who may be interested in selling what. They exist in civilian as much as they do in military."
    
He added that with a meeting like this and a story like that, "you sniff around until you get a bunch of overlapping facts from camps that have no obvious reason to overlap".
Almeida said there was one underestimation on his part.
    
"In writing the story, I was aware that a grenade was being dropped in the news cycle. It has since turned out to be a surgical strike followed by a nuclear attack. I do not regret doing this story. In a place like this, that is a two-way street: in return for not exposing your sources, you get a fair reading of the land," he added.
    
Almeida said global coverage of his name placing on the ECL has rescued him.
    
"A combination of two things rescued me. First, the global coverage, the system here ultimately responds to local concerns. Second, the wider media, battered and fractured by violent convulsions of its own in recent years, mostly united — perhaps as much out of self-preservation than indignation," he said.
Last Updated Mar 31, 2018, 6:45 PM IST