G20 Summit 2023: From Gita app to unique virtual game, what delegates will experience at digital zones (WATCH)
India is set to showcase the progress it has made in the digital landscape through a Digital India experience zone at the G20 Summit 2023 in New Delhi set to take place on September 9-10.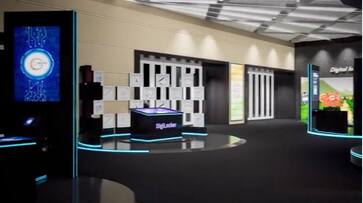 India is preparing to demonstrate its remarkable progress in the digital realm by setting up a Digital India experience zone at the upcoming G20 Summit 2023 in New Delhi. A preview video shared by the Ministry of Information and Broadcasting on the X platform (formerly Twitter) provides insights into what the experience zone will encompass. The showcase will present flagship platforms like Aadhaar and UPI, as well as a novel Gita application inspired by the Shrimad Bhagwad Gita, one of Hinduism's most significant religious texts, aimed at exploring profound life questions.
Also read: Human-centric globalisation: PM Modi sheds light on how India took G20 to the last mile, leaving none behind
These Digital India experience zones will be established in Halls 4 and 14 of Bharat Mandapam, located at the main venue of the G20 summit, Pragati Maidan.
The ministry's video offers a sneak peek into what awaits visiting delegates in these experience zones, describing it as a "cycle-run virtual reality simulated exhibit." In this interactive setup, a user engages with a stationary bicycle (commonly found in gyms). As the user starts pedaling, sensor-based technology detects the motion, initiating a virtual tour of the landscape.
Also read: India or Bharat? China interferes in India's internal affairs, mouthpiece lectures PM Modi ahead of G20 Summit
During this virtual journey, as the camera progresses on the virtual screen, the user accumulates milestones symbolizing various Digital India initiatives launched in recent years. After reaching each milestone, the user gains access to detailed information about the initiative and the progress achieved by the program.
The Ministry emphasised that this video is not just a game but rather an educational tool that helps users learn about the various programs and milestones accomplished.
Visitors to the experience zone can also explore the Digital Public Infrastructure (DPI), delve into its core principles, and trace the evolution of tech initiatives through the Digital Tree exhibit, according to information circulated by the Ministry of Information Technology.
Also read: G20 Summit: A look at luxurious abodes of Joe Biden, Rishi Sunak, and Justin Trudeau in Delhi
Furthermore, an essential resource for delegates and attendees will be the G20 India mobile app, which will offer real-time updates about the Summit. It will feature G20 India's event calendar, virtual tours, navigation assistance, and more.
India, currently holding the presidency of the G20, is gearing up to host the G20 Leaders' Summit in Delhi on September 9-10, underscoring its commitment to showcasing its advancements on the global stage.
Last Updated Sep 8, 2023, 8:08 PM IST