Fourth-year IIT-Kharagpur student found dead, suicide suspected
This distressing incident underscores the need to address the mental health and well-being of students, given the increasing number of suicides in higher education institutions across India, with IITs at the forefront.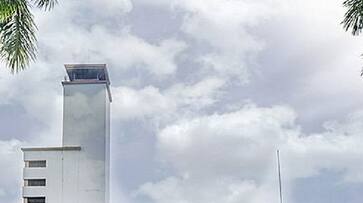 A tragic incident unfolded at the Indian Institute of Technology (IIT) Kharagpur, where a fourth-year electrical engineering student reportedly took his own life. The 22-year-old student, hailing from Toopran in Telangana's Medak district, was discovered by fellow students in Lal Bahadur Shastri Hall on the Kharagpur IIT campus, where he had tragically ended his life.
The distressing discovery was made when a classmate, concerned about their friend, found the student's lifeless body in his locked room. Prompt action was taken as his friends forcibly gained access to the room, and the student was rushed to the hospital. Despite their efforts, the young man could not be saved, and he succumbed to his injuries at the hospital.
While early indications point toward suicide, a conclusive cause of death will be determined through a post-mortem examination, currently underway at the Midnapore Medical College and Hospital.
This unfortunate incident sheds light on a concerning trend of student suicides, particularly at IITs. Over the past five years, data from the education ministry has revealed that IITs have reported the highest number of student suicide cases. From 2018 to 2023, 39 out of 98 suicides in top higher education institutions in India occurred at IITs. This troubling statistic is followed by 25 suicides each at the National Institutes of Technology (NITs) and centrally-funded universities. An additional 13 deaths by suicide were reported at the All India Institute of Medical Sciences (AIIMS) from 2019 to the present.
The causes behind these tragic events vary and encompass factors like academic stress, familial pressures, personal challenges, and mental health issues, as reported by Minister of State Subhas Sarkar. The issue of student suicides is not confined to IITs alone, as it has also surged in educational hubs like Kota, with 26 cases reported this year.
In response to these distressing trends, Education Minister Pradhan has emphasized the need for initiatives to alleviate student stress and ensure that school education is sufficient, thereby reducing the demand for coaching. The government recognizes the urgency of addressing this sensitive issue and preventing further loss of young lives.
Last Updated Oct 18, 2023, 5:50 PM IST