Four interstate robbers arrested; Rs 64 lakh worth jewels recovered
Inter-state robbers who were wanted in over 15 robbery cases in Bengaluru limits were arrested by Central Crime Branch officials and 1.6kg jewels worth Rs 64 lakh were recovered. The arrested robbers worked as housemaids and cooks.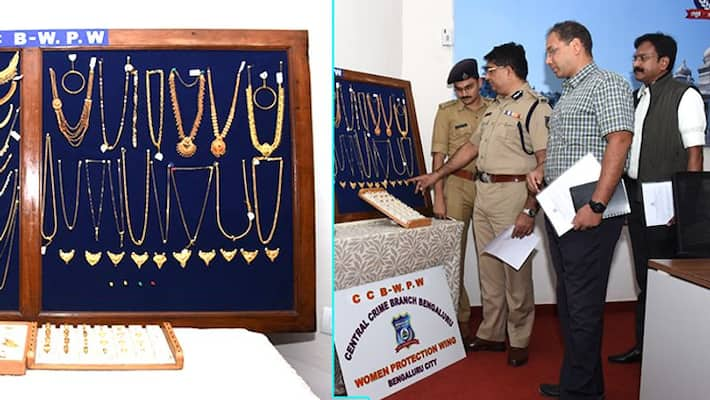 Bengaluru: Next time a person approaches you seeking work as housemaids or as a cook at your home, be wary for they just may be scanning your house to loot and clean it up of valuables.
This is the message that is being sent out by Bengaluru City Police and Central Crime Branch after they arrested four interstate robbers who used this trick.
Ananthkumar Vaidyanath aged 31 from Bihar, Rameshchandra Sahu 32, Biswajit Mallik, 23 and Duggal Singh, 33, all from Odisha were involved in over 15 robbery cases in Bengaluru in and around Bengaluru city. The accused persons would approach houses to work as maids and as cooks and later escape with jewels.
The accused would sell their booty in Kolkata in West Bengal and Odisha districts.
The investigation and arrest was led by joint commissioner police, crime, Sandeep Patil and inspectors Hejresh Kiledar and Puneethkumar and team were involved. The entire operation took 15 days, which involved collection of evidence and nabbing of culprits. 
Last Updated Dec 12, 2019, 5:34 PM IST