Mallya owns properties in various corners of the world
From a penthouse on Trump Plaza to owning a part of island, Mallya has many one could imagine
Mabula Game Reserve
A private game reserve, Mabula Game Reserve in Limpopo province of South Africa. Located in 12,000 hectares, Mabula Game reserve is one of the finest private game reserves. Mallya owns a 99.5 per cent stake here.
Le Grand Jardin, France
This unique piece of luxury real estate on Sainte-Marguerite Island in France was purchased at a cost of Rs 386 crore.
Penthouse in Trump Plaza
Mallya owns a penthouse in the expensive Trump Plaza in New York.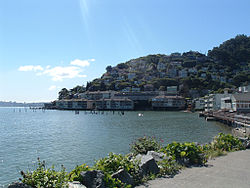 Sausalito in California
This super lavish home was purchased for $1.2 million. His neighbours are Tiger Woods, Serena and Venus Williams.