Facepalm! Hardik Patel declares support for Congress but his aides join BJP
Hardik Patel said that he and his party are anti-BJP and they would support Congress in the Gujarat polls.
However, two of his aides Varun Patel and Reshma Patel joined the BJP, calling him a Congress agent.
Congress, meanwhile, is also said to have won the support of OBC and Dalit representatives also.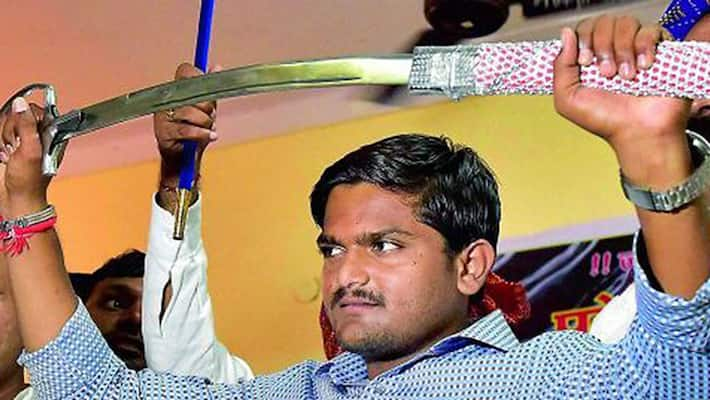 Patidar community leader Hardik Patel gave rise to fresh controversy as he openly declared his support for the Congress and said that his party is anti-BJP and will back Congress to defeat BJP. This may have given a boost to the mega anti-BJP campaign in Gujarat on the one hand, but the fact that Patel lost two of his comrades to BJP also did not go unnotices, thus, sending out a strong message to the Congress.
Meanwhile, BJP hopes to perform better with the Patel community with the two new inductions- Varun Patel and the Reshma Patel who called Hardik a "Congress agent" and urged the community to stick with BJP.
However, having said that, it is also clear that Congress is acquiring great support from the OBC community and the Dalit. Gujarat OBC leader Alpesh Thakor announced his decision to join the party, apart from Dalit leader Jignesh Mevani who is said to be in constant touch with the party. 
Experts, however, believe that the new entrants in the BJP would not loosen the grasp of Congress on Gujarat. BJP, indeed, would have a tough time combating the three different powerful communities- Patidar, OBC and Dalit- backing the Congress.
Congress, however, has not stopped at that since it has also invited like-minded parties and leaders including Aam Aadmi Party and Chhotu Vasava, a tribal deader and JD(U) MLA. According to Deccan Chronicle, Vasava had supported Congress in the Rajya Sabha elections held in August. Congress was "hopeful" that AAP could join hands with them before the polls. 
 
Last Updated Mar 31, 2018, 6:36 PM IST