Exclusive: After Dubbak win, our aim is to get Mayoral position for Hyderabad: Krishna Saagar Rao
After edging past Telangana Rashtriya Samiti candidate in Dubbak bypolls with close to 2,000 lead votes, the Telangana BJP unit now has set it's vision on Greater Hyderabad Municipal Corporation and Mayoral elections. The elections will be concluded in next two months. Asianet Newsable's Senior Correspondent Mohammed Yacoob caught up with Telangana chief spokesperson Krishna Saagar Rao who spoke about the political development, BJP's preparation and Owasi factor in Hyderabad.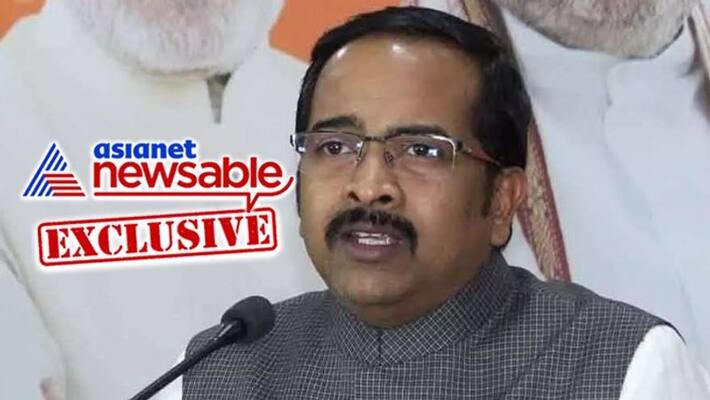 Q: Will this win in by-election be a moral booster for Hyderabad Municipal election? 
Rao: Yes! GHMC (Greater Hyderabad Municipal Corporation) election is next and it will be held in under two months. Certainly BJP is getting ready for winning that election and winning the Mayoral position as well. So, if we have to get the Mayoral position, we have to at least get more than 50% of the votes, so we should be aiming higher than that. We haven't yet decided on the numbers but certainly the aspiration is to win the Mayoral position. 
Q: Post November 23, notifications will be issued, how far is the BJP prepared for it? 
Rao: See, the process is on, the exercise has been on since months now, more than a month, actually 45 to 50 days. So in every division there is lot of work happening, candidates are being scrutinized, candidate applications have been invited and there is outreach that is happening at the ground level. 
Q: Owasi is a big name in Hyderabad and he can upset the elections, what is your take on  this? 
Rao:Owasi has control over 7 to 8 assembly segments in GHMC and we have over 27 assembly segments in GHMC area, so only those division that come under those 7 assemblies will have interference of AIMIM and because TRS is working with them (AIMIM), it will be between them. But rest of the divisions and you know all the units will certainly be open for fight and we are trying to fight every inch. 
Q: Owasi has now been termed as 'vote katwa' means one who can cut votes and thereby spoil the chance of secular parties, what do you think? 
Rao: He can only cut votes where there is religious polarisation, specially if there is Muslim population which can have an impact on the results of the election. So, if there is no concentration of Muslims voters, he can do nothing. Except for that seven assembly segments, Owasi has nothing to play in GHMC. 
 
Last Updated Nov 11, 2020, 9:51 AM IST