Election Commission to announce poll dates for 5 states today
The Election Commission of India will announce poll dates for five states– Telangana, Chhattisgarh, Rajasthan, Madhya Pradesh, and Mizoram on Monday. The press conference will begin at 12:00 p.m. today.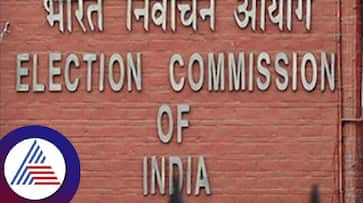 The Election Commission of India (ECI) will announce the calendar for the next assembly elections in Mizoram, Chhattisgarh, Madhya Pradesh, Rajasthan, and Telangana on October 8. According to news source PTI, the election commission has scheduled a press conference for today at 12 PM to reveal the dates for voting, the number of phases, and the deadlines for submitting and withdrawing candidates.
Between December 2023 and January 2024, the tenure of the legislative assemblies of these five states are set to end. The ECI typically announces the election schedule six to eight weeks before the term of the legislative assembly expires.
The tenure of the 40-member Mizoram Assembly expires in December, whilst the terms of the 90-member Chhattisgarh Assembly and three other states expire in January.
In the upcoming weeks, elections will also be held for the 230-member Madhya Pradesh assembly, the 200-member Rajasthan legislature, and the 119-member Telangana legislature. Over the past two months, the Election Commission has travelled to the five states that will host voting to monitor the preparations.
The upcoming assembly elections will be a major test for all the major political parties, including the ruling Bharatiya Janata Party (BJP), the main opposition Congress, and the regional parties.
In two of the five states—Rajasthan and Chhattisgarh—the Congress is in charge, while the BJP is in charge of Madhya Pradesh. In Telangana, the KCR-led Bharat Rashtra Samiti is in charge, and in Mizoram, the Mizo National Front (MNF) is in charge.
 
Last Updated Oct 9, 2023, 8:32 AM IST