Ecuador rejects claims of self-styled godman Nithyananda forming own nation
Days after missing self-styled godman Nithyananda announced his own nation in Ecuador, Ambassador Jaime Marchan Romero said no individual would ever be allowed to annex off land from a sovereign state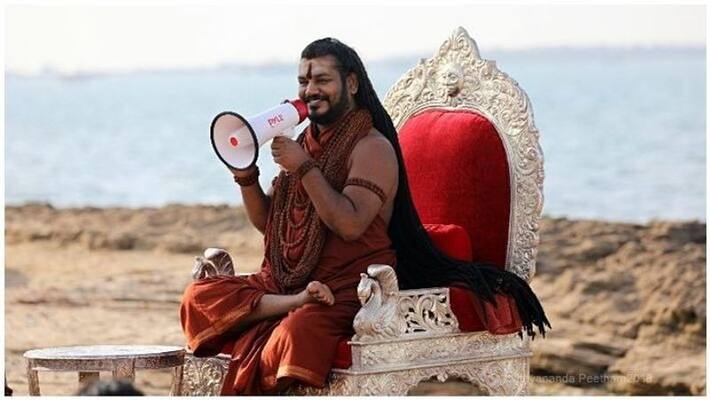 In response to the report that the self-styled godman, Nithyananda, had established his own island off the coast of Ecuador, Ambassador Jaime Marchan Romero said no individual would ever be allowed to annex off land from a sovereign state. The embassy also added that it is absolutely false that Nithyananda or any of his members have or could ever have established in Ecuador a so-called "cosmic republic" for their followers and supporters, according to reports.
The embassy also added that Ecuador is a sovereign and independent republic and not a res nullius (nobody's land) where any national or foreign adventurer can act outside the law.
Days ago, missing self-styled godman Nithyananda, reportedly, started his own nation after purchasing a private island from Ecuador, according to reports. Reports stated that Nithyananda who fled India recently named the island Kailaasa. He has also allegedly designed the flag, emblem and passport for his island.
The island has been reportedly declared a Hindu sovereign nation, and is situated near Trinidad and Tobago. Reports further stated that Nithyananda had also appointed a Cabinet headed by a Prime Minister in his island.
Nithyananda fled India recently after a rape case was registered against him in Karnataka. In Gujarat, the police were working to gather concrete evidence against him after taking two of his disciples in remand in a recent kidnapping case.
Meanwhile, a former disciple, Lenin Karuppan, who exposed the self-styled godman in 2010, has moved the Karnataka high court seeking transfer of the rape case against Nithyananda to Bengaluru from the additional district and session court in Ramanagara. Justice G Narendra, who was hearing the transfer petition in the high court, on Monday (December 9) issued a notice to the state government in connection with the absconding rape-accused Nithyananda. He also sought a reply from the state government about Nithyananda's whereabouts -- he has been skipping court since mid-2018. The transfer petition of the case will next be heard again on December 12.
Last Updated Dec 10, 2019, 11:44 AM IST