Devdutt Pattanaik: Hindutva proponents terrorising poor with documents popularised by Muslim kings

Mythologist and writer Devdutt Pattanaik is at it again. This time his controversial tweet saying that Hindutva is using the paper/documents that was originally popularised by Muslim kings has angered netizens.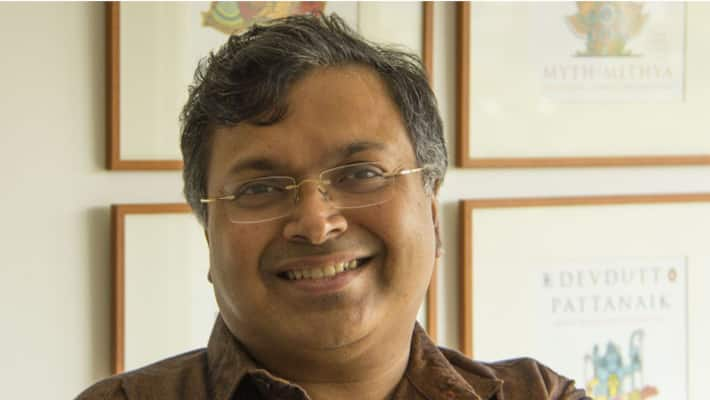 After attacking Nirmala Sitharaman in the past, mythologist and writer Devdutt Pattanaik seems to be embroiled in yet another controversy, as he said proponents of Hindutva are using the paper/documents to target the poor. He also claimed that the paper was popularised by Muslim kings.
Pattanaik took to Twitter to post his opinion said in his tweet, "Muslim kings popularised paper (kagaz) in India. Hindutva is using that kagaz/paper to terrorise poor people and Muslim women are at forefront of refusing to submit. Hinduism chuckles at the irony. 😊😜😎"
Following his tweet, many netizens were left fuming. Some went on to ask the government to book a case against Pattanaik 
The tweet is seen as a dig at the Modi government in the context of the anti-Citizenship Amendment Act, National Register of Citizens protests. 
Pattanaik is accused of spreading false propaganda since his claim of the government asking Muslim women to submit their 'kagaz' or documents stands busted. There are no reports of government authorities having asked any individual of the country to submit documents.
 
Last Updated Feb 20, 2020, 12:01 PM IST