Despite Telangana CM's disapproval, TSRTC strike enters fourth day
On October 5, different employees and workers unions of TSRTC launched an indefinite strike across Telangana with the approval of the Joint Action Committee (JAC)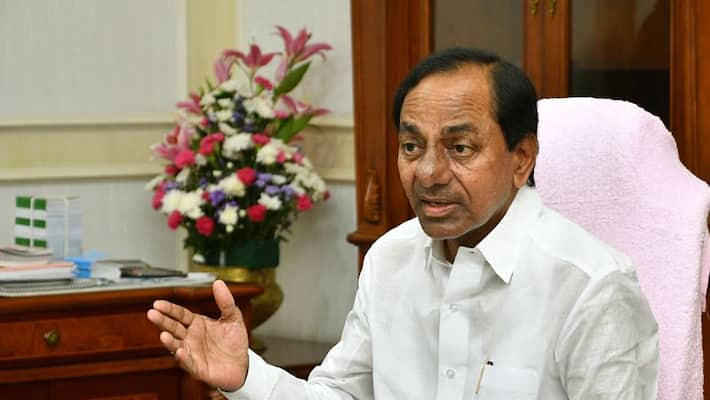 Hyderabad: The indefinite strike organised by the workers unions of Telangana State Road Transport Corporation (TSRTC) continued for the fourth day on Tuesday (October 8) even as state chief minister K Chandrasekhar Rao termed the agitating staff as being "self-dismissed".
With nearly 50,000 employees boycotting duties and state-run buses staying off roads, commuters specially Dussehra travellers have been facing problems. The RTC said it has taken measures to ensure that passengers' needs are fulfilled with the operation of around 11,000 vehicles including buses being stalled.
The RTC said it was continually reviewing and monitoring the situation.
Different employees and workers unions of TSRTC launched an indefinite strike from October 5 across Telangana with the approval of the Joint Action Committee (JAC) of TSRTC, demanding merger of the RTC with the government, recruitment to various posts, among others.
Taking a sturdy stand on the RTC unions strike, the chief minister had also made it very clear that under no circumstances the RTC will be merged into the government.
BJP Telangana state chief spokesperson, K Krishna Saagar Rao in a release, said, "strongly believes that there's a well-thought-out plan behind the brazenness of dismissing 48,000 employees of RTC by KCR."
TSRTC has very valuable assets in the form of high value lands across the length and breadth of the state.
The BJP is of the view that in the guise of a failed and a loss-making enterprise the RTC will be undersized and eventually merged with the state government, he said.
Last Updated Oct 8, 2019, 12:49 PM IST