Delhi Odd-Even Plan: Auto,taxi unions call off their strike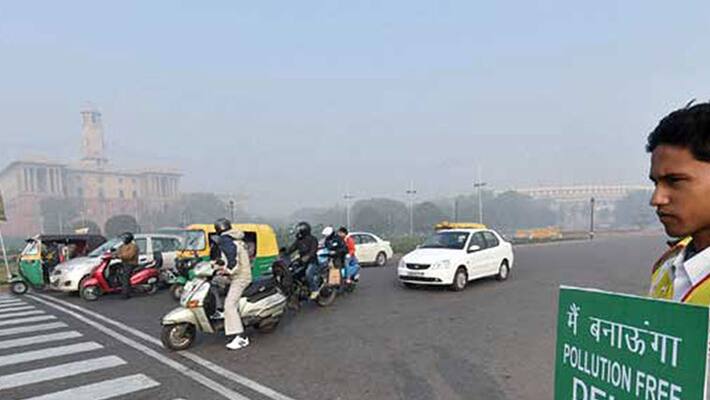 After the Delhi government assured Delhi Autorickshaw Sangh and Delhi Pradesh Taxi Union on Sunday that strict action will be taken against illegal app-based cab services in the city, both the unions have withdrawn their call for today's strike. 
 
 
 
As per reports, Rajendra Soni, general secretary of the unions, said Delhi Transport Minister Gopal Rai has given them the assurance."The transport minister called us for a meeting, and he gave us written assurance that the government will take strict action against illegal operations of app-based taxi operators," he said. He further added that the government has also given written assurance on issuing 1,000 new permits for autorickshaws.
 
 
 
Earlier auto and taxi unions had called for a strike on Monday to protest against illegal app-based cab services in the capital city. However, the decision to roll back came soon after they received assurance from the government. 
 
 
 
Delhi Chief Minister Arvind Kejriwal also had tweeted yesterday reacting to a user's complaint- 
 

 
 
Today is the real test for the second phase of the odd-even scheme in the city, as it is the first working day since the road-rationing measure was rolled out in the city on April 15. The scheme was rolled out on the day of Ram Navami, a public holiday, followed by the weekend. All offices, schools, and other institutions will reopen today after the extended weekend. 

Yesterday, the transport minister had alleged political opponents of trying to fail odd-even scheme by influencing auto and taxi unions.According to reports, he even wrote to lieutenant governor Najeeb Jung, urging him to ensure enough police presence to combat any untoward incident on Monday. The transport minister further mentioned about possible tariff increase during the day. "The fares have not been revised for quite some time now. We will look into the matter in May," added Rai.
Last Updated Mar 31, 2018, 6:36 PM IST