Delhi elections 2020: Smriti Irani slams Arvind Kejriwal for 'sexist' remark
A war of words erupted between Delhi chief minister Arvind Kejriwal and BJP's Smriti Irani over his alleged sexist remark.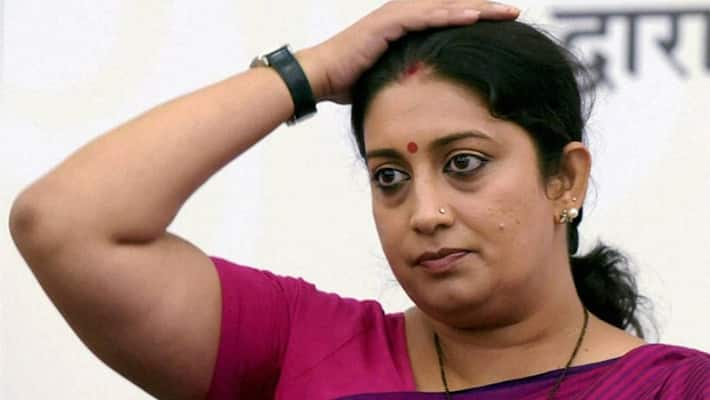 While appealing for votes, Delhi chief minister Arvind Kejriwal said, "Please go and vote. Special appeal to all women - Just as you bear the responsibility of your home, so is the responsibility of the country and Delhi on your shoulders. All of you ladies must go to vote and also take the men of your house. Make sure to discuss your men as who would be the right candidate to vote for."
Many speculate that his tweet may have an impact on AAP's victory in Delhi, as netizens have not taken kindly to this comment.
Reacting to this tweet, BJP's Smriti Irani questioned him if women were incapable of making their own decisions.  Irani asked the leader, "Do you not consider women capable enough to decide for themselves who to vote for?
The AAP leader responded to Smriti Irani for her tweet and stated, "Smriti ji, the women of Delhi have decided who to vote for. Also, Delhi women have decided their family votes. After all they have to run their homes".
Over 1.4 crore people are eligible to cast their votes in the Delhi Assembly election. Out of the total number of eligible voters -- 1,47,86,382 -- there are 81,05,236 male voters and 66,80,277 female voters. Besides this, there are 869 third gender voters.
 
Last Updated Feb 8, 2020, 2:32 PM IST