Delhi elections 2020: Riding on Shaheen Bagh, will BJP make inroads around roadblocks?
Early trends indicate good performance by the BJP as it leads in 16 seats. In 2015, the party only managed 3 seats against Arvind Kejriwal's Aam Aadmi Party. However, this time, the party seems to have capitalised on the frustration on motorists and residents who had to work around Shaheen Bagh due to anti-CAA protests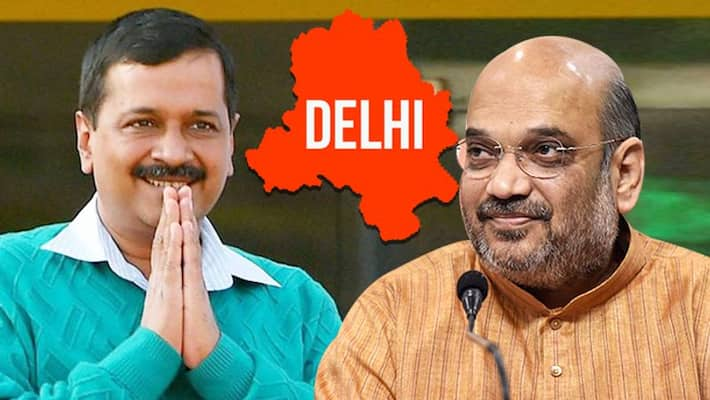 In the 2015 Delhi Assembly elections, the BJP that has come to power at the Centre, could not repeat its success against AAP. The party could manage only 3 seats. However, in 2019, the party gained a lead in close to 20 seats, probably due to Shaheen Bagh.
Although the party is fighting the election under the leadership of Manoj Tiwari who is also a Member of Parliament from North East Delhi, it is seen more as a battle between home minister Amit Shah and Arvind Kejriwal.
It was Shah's statement about making the Shaheen Bagh area free of agitation and roadblocks that seems to have turned things around in the favour of the BJP.
The agencies that submitted exit polls may be left surprised with the leads as it was projected that BJP will win only 9 seats, or maybe the tide will turn to show a result as predicted.
But it is evident that the Modi-Shah combination has proved to have helped the BJP work around the roadblock to make some progress and that  the BJP has improved given the ground that they have had to gain after the 2015 Assembly elections
Arvind Kejriwal's AAP had swept the Delhi polls in 2015 with 67 seats.
Any increase in the BJP numbers would impact the AAP's numbers and cause a decline in AAP's performance.
However, the biggest loser in Delhi election has been the Congress which has failed to make an impact in the state. The party hoped to turn the tables by roping in Alka Lamba who defected from AAP, but her presence too did not impress voters. No Congress strategy seems to be working.
Last Updated Feb 11, 2020, 12:34 PM IST