Dawn journo who reported Pak army-govt rift barred from leaving country
Cyril Almeida, a prominent Pakistani journalist has been barred from leaving the country
The decision was taken after he reported on a rift between civilian and military leaderships during a key meeting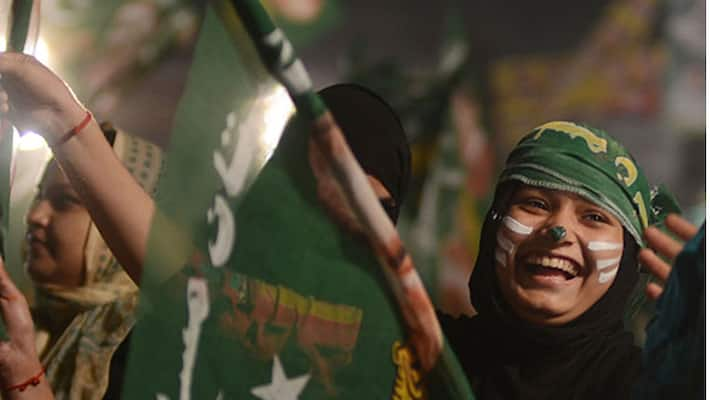 I am told and have been informed and have been shown evidence that I am on the Exit Control List.

— cyril almeida (@cyalm) October 10, 2016
Was a long-planned trip, for at least several mths now. There are certain things that I will never, ever forgive.

— cyril almeida (@cyalm) October 10, 2016
I feel sad tonight. This is my life, my country. What went wrong.

— cyril almeida (@cyalm) October 10, 2016
The government has not officially commented on the ban, but Prime Minister Nawaz Sharif yesterday asked authorities to take "stern action" against people responsible for publishing the "fabricated" story.  Meanwhile Almeida's tweet has been among the top trends in Pakistan and he has received support from several senior journalists. 
Najam Sethi of Geo tweeted
Civ-Mil Estab has given the international media a bigger story by stupidly targeting Cyril/Dawn. Media must stand by @cyalm and @dawn_com.

— Najam Sethi (@najamsethi) October 10, 2016
Ansar Abbasi, senior journalist with The News, tweeted: 
One can raise Qs on Dawn story but putting @cyalm name on ECL is wrong. After Dawn had published rebuttal, there was no need for all this.

— Ansar Abbasi (@AnsarAAbbasi) October 11, 2016
Zahid Hussain said: 
Travel ban on Cyril @cyalm for doing his job is shameful.

— zahid Hussain (@hidhussain) October 10, 2016
The development has come less than a week after he wrote a front-page story in the widely-read daily about a rift between Pakistan's civilian and military leaderships over jihadi groups operating from Pakistan but engage in war against India and Afghanistan.On October 6, Almeida, citing sources, reported about a verbal clash in a meeting of top officials of civilian government of Sharif and spy chief of military-led Inter-Services Intelligence (ISI) over alleged support to militants. 
His report said the civilian government told the military leadership of a growing international isolation of Pakistan due to their alleged support to militancy. 
Pakistan government has repeatedly denied the story. 
"(The) Prime Minister took serious notice of the violation and directed that those responsible should be identified for stern action," according to an official statement. 
Almeida's scoop came amidst a backdrop of heightened tension between India and Pakistan following the attack on an Indian army base in Uri on September 18 in which 19 soldiers were killed by Pakistan-backed terrorists belonging to the Jaish-e-Mohammed outfit. 
On September 29, India carried out "surgical strikes" on seven terror launch pads across the LoC, and the Indian Army said it had inflicted "significant casualties" on terrorists preparing to infiltrate from Pakistan-occupied Kashmir. 
Pakistan has denied the surgical strike by India but has claimed two of its soldiers were killed in alleged ceasefire violations along the LoC by Indian troops.
 
Last Updated Mar 31, 2018, 6:50 PM IST