COVID-19: Three fire and rescue personnel spraying disinfectants test positive in Chennai
The officer added that the trio did not have any symptoms but blood samples of all the fire and rescue personnel were being tested and three were tested positive for coronavirus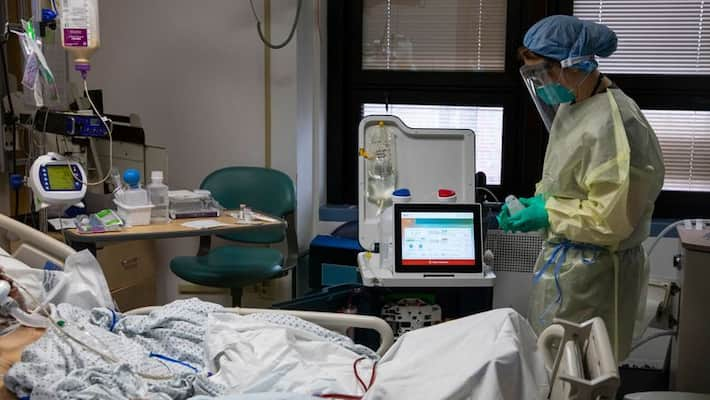 Chennai: According to reports, three fire and rescue personnel have tested positive for coronavirus in Tamil Nadu's Chennai. These personnel were involved in disinfectant duty in various parts of the city.
Also read: Punjab chief minister Amarinder Singh said there will be four-hour relaxation of the curfew every day from 7 am to 11 am
A senior officer said, "The three men were attached to the Royapuram and Washermanpet fire station and two of the men resided at the quarters situated at Mint." 
The fire and rescue team have been assigned duty in different parts of the state every day to spray disinfectants. The chances of them getting infected and spreading the disease are also high, even after being provided safety gears including mask, gloves.
No symptoms:
It is to be noted that the trio did not show any symptoms to the infection. People testing for coronavirus without any symptoms are increasing day by day. 
104 more test positive for COVID-19 in Tamil Nadu:
Tamil Nadu on Wednesday reported 104 persons testing positive for coronavirus, taking the state's total tally to 2,162 and the death of two more persons, taking the toll to 27.
In a statement issued here, the Tamil Nadu health department also said that 82 COVID-19 patients were discharged from various hospitals in the state.
 
Last Updated Apr 30, 2020, 3:00 PM IST