COVID-19 positive woman cremated before test results arrive in Kolkata
An 85-year-old lady tested positive for coronavirus in Kolkata, but her test results arrived only after she died, and her body was allegedly handed over to her family and last rites were performed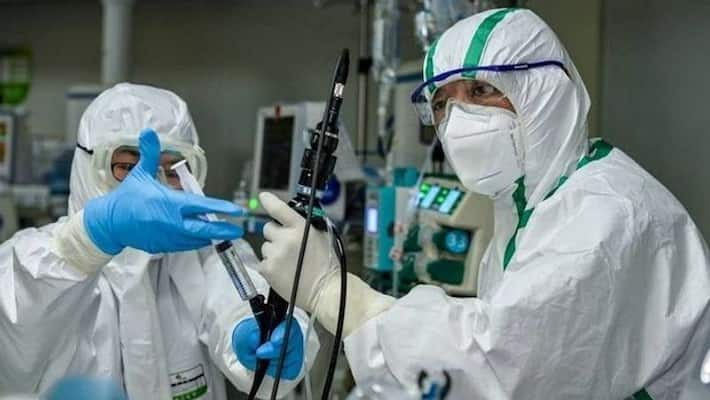 An 85-year-old woman died on Tuesday morning at a private hospital near Amherst Street Police Station in Kolkata. The elderly woman, a resident of Muktaram Babu Street in Kolkata, was admitted with other physical problems but she was also tested for coronavirus.
It was later found that she was COVID-19 positive, but in the meantime, she passed away and, unusually, her last rites were performed too.
Allegedly, the doctors told family members of the patient that her coronavirus test was just routine checks and that there was nothing to worry.
That night, her body was cremated at Nimtala Crematorium in the presence of family members and few neighbours.
The report of her coronavirus test arrived only later that night.
Once it was confirmed that the deceased was coronavirus positive, her two sons, their wives and daughters were also tested for the deadly virus at a private hospital in Newtown area on Wednesday morning. All the people who accompanied the woman on her last voyage, including family, were immediately placed in quarantine by the government.
ICMR has given clear guidelines on how to perform last rites for patients who have died of COVID-19. The state health department has claimed, they are following the guidelines thoroughly. However, the question is, how is it that in this case, the body was handed over to the family before the report arrived?
The son of the deceased said, 'We did not want to take the body. But doctors at the hospital insisted. They said, mother's coronavirus test was routine work. She died of a heart attack. Taking the body will not cause any problem".
However, the hospital authorities claimed otherwise. They alleged that they released the body following pressure from the deceased's family.
Last Updated Apr 17, 2020, 5:18 PM IST