Covid fear: Couple commits suicide fearing more complications, RT-PCR test show negative report
In the latest case of Covid having its impact on mental health, a couple from Covid hit Dakshina Kannada in Karnataka and Kerala border have committed suicide. The couple feared contacting black fungus as they did not recover from fever and were suffering from last one week. The police say it's unfortunate as their reports for Covid showed negative in RT-PCR test.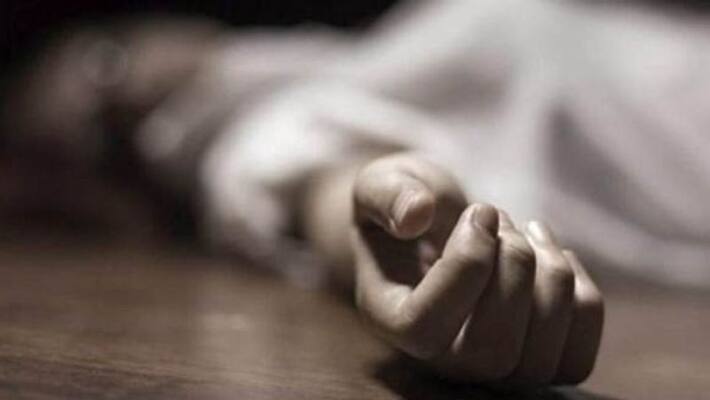 Increasing Covid cases in Dakshina Kannada in Karnataka-Kerala border has resulted in a couple committing suicide fearing worsening condition and black fungus. Shockingly, the couple also informed the police commissioner before ending their lives.
By the time the police could reach, the couple in Surathkal area, had died.
Ramesh Suvarna aged 45 and his wife Guna (35) reportedly informed the police on WhatsApp and also left behind a letter stating that they have Rs 1 lakh which should be used for their funeral as per Hindu tradition.
The couple who lived in the apartment also appealed to raise money by selling their home appliances, furniture and donating it to the needy.
The irony in this case is that the couple who had fever for last few days and also found a few of their relatives Covid positive, assumed they also had Covid and feared later complications like black fungus and others. The woman was also disturbed for not having children and the man had financial issues too. All these factors had triggered them to take this step, say police.
Talking to Asianet Newsable N Shashi Kumar, Mangaluru Police Commissioner says, "It is very unfortunate. The test results on their body for Covid has come as negative. The false assumption of Covid and other complications along with that may have resulted in them taking such a step."
The Commissioner will also be releasing a video message appealing to every resident in his jurisdiction not to go into depression if at all they get infected. He also appealed to the public to seek psychiatrists' help.
Consultant Psychiatrist, Dr Gajanana Kulkarni from Apollo Hospitals, Jayanagar stressed the need for better consultation and seeking help from an expert in such a situation. And also focussed the public to know more about the vaccination, reports of recoveries and progress in health instead of negativity on the very subject.
"There is a false notion among the public that if they go to the hospital they will die. This contributes to mental stress. The people also get false and scary information from multiple sources. People have a lot of anxiety. At this time the public should reach out to experts on the helpline. If the couple had reached out then such a situation would have been avoided," said Dr Kulkarni.
Yesterday, Karnataka reported 1065 cases and once again Dakshina Kannada district topped with both infections as well as death reports. 284 new infections and 5 deaths were reported on Monday.
 
Last Updated Aug 17, 2021, 6:28 PM IST