COVID-19 lockdown: Centre permits neighbourhood shops to reopen amid restrictions, malls remain shut
All neighbourhood shops in residential areas, except those inside malls, have now been allowed to open during the lockdown but with certain conditions laid down by the government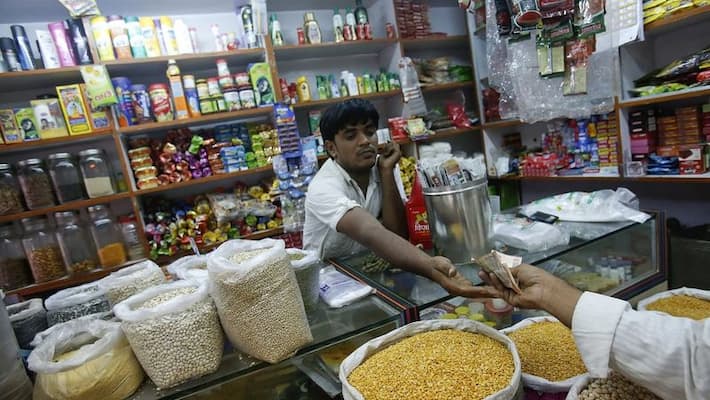 New Delhi: A month into the nationwide lockdown to check the spread of novel coronavirus or COVID-19, all shops in residential areas - except those in the malls - have been allowed to reopen from today with conditions laid down by the government. 
The Union home ministry's late night order states that masks, gloves and adherence to social distancing norms will be mandatory as this comes as a huge relief to the shopkeepers and buyers.
The Union home ministry on Friday said, "All shops, including neighbourhood shops and standalone shops, shops in residential complexes, within the limits of municipal corporations and municipalities, registered under the the Shops and Establishment Act of the respective State and UT are allowed to open during the lockdown."
The relaxations will not be applicable to coronavirus hotspots and containment zones. Shops are allowed to remain functional only with 50% of the staff. Wearing masks is mandatory for all. Union home ministry added that the social distancing must be strictly maintained.
In rural and semi-rural areas, all shops and markets that are registered can open as per the order. In cities, only standalone shops and residential shops can open. Salons, barber shops can reopen, but not if in a market complex. Standalone tailor shops in residential complexes can open.
Malls and cinemas, gymnasiums, sports complexes, swimming pools,  bars and auditoriums and liquor stores continue to remain shut. 
Across India, more than 24,000 people have coronavirus, over 700 have died due to the highly contagious illness, which originated in China's Wuhan city in December and spread across the world within months. A nationwide lockdown to check its spread began on March 25; it was extended till May 3.
India's doubling rate of coronavirus cases has improved to 10 days, from 7.5 days reported earlier this week, the centre said on Friday, suggesting that the lockdown has been a success.
Last Updated Apr 25, 2020, 11:27 AM IST