Country's first coronavirus patient treated with plasma therapy recovers

The first patient who was administered convalescent plasma therapy on compassionate grounds in Delhi has now fully recovered from COVID-19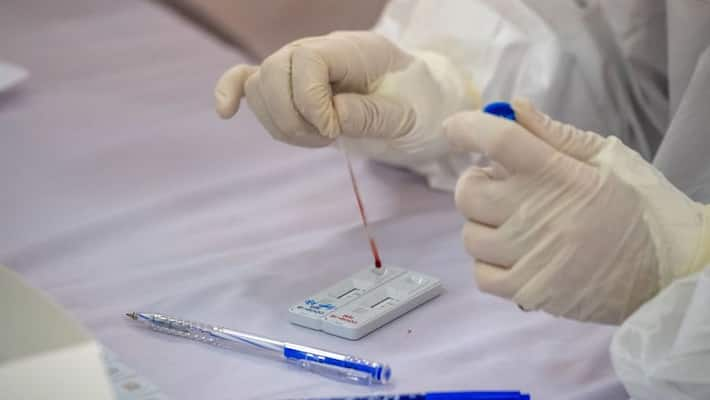 New Delhi: 49-year-old man who was hospitalised after being tested positive for coronavirus has completly recovered after plasma therapy. The patient had been weaned off ventilator support seven days ago at the Max Hospital in Saket.  
After the patient developed pneumonia with Type-I respiratory failure, he had to be put on ventilator support on April 8. After no  improvement in his condition, his family requested the hospital administration of plasma therapy.
The family came forward to arrange a donor for extracting plasma. The donor had recovered from the infection (confirmed by two consecutive negative reports) three weeks before her donation and again tested COVID-19 negative at the time of donation along with other standard tests to rule out infections like Hep B, Hep C and HIV. The 49-year-old critically ill patient was administered fresh plasma as a treatment modality as a side-line to standard treatment protocols on April 14.
According to doctors, a single donor can donate 400ml of plasma which can save two lives, as 200ml is sufficient to treat one patient.
After receiving the treatment, the patient showed progressive improvement and by the fourth day, on April 18, he was weaned off ventilator support and continued on supplementary oxygen. He had started taking oral feed in 24-hours of being off ventilator support. 
Last Updated Apr 26, 2020, 6:35 PM IST