Coronavirus: Uttar Pradesh to undergo 55-hour long lockdown amid rising COVID-19 cases
The Uttar Pradesh government will impose a lockdown from 10 pm on July 10 till 5 am on July 13, permitting movement only for providing medical and essential services in the state.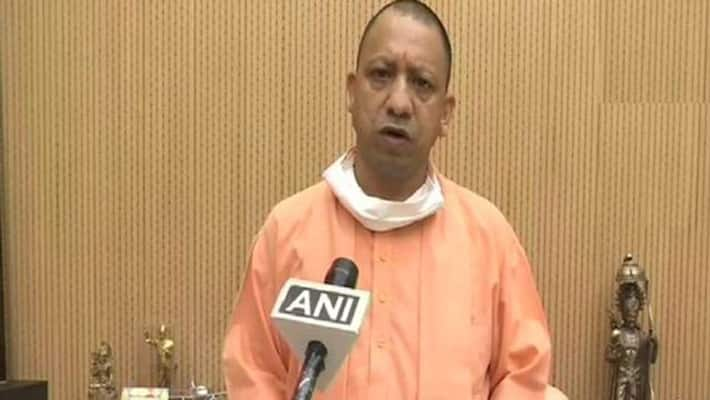 Lucknow: The Yogi Adityanath government on Thursday announced a three-day lockdown in Uttar Pradesh from 10 pm on Friday (July 10) to 5 am on Monday (July 13).
All markets, food grain markets and other establishments will remain closed during this period and the supply of essentials will be ensured through doorstep delivery.
Late Thursday evening, the Uttar Pradesh chief secretary RK Tiwari issued an order that said, "Considering the current COVID-19 situation after a review that state government for containment of COVID-19 and some vector-borne diseases such as encephalitis, malaria, dengue, kala azar, the state government has imposed certain restrictions from 10 pm onwards from July 10 to 5 am on July 13."
Tiwari said the decision was taken after reviewing the current situation in the state and to put an effective check on it, adding that all offices and markets will remain closed during this period although medical and health services and other essential services will continue as before.
The announcement came on a day when the state registered 1,248 new cases of the coronavirus as well as 17 deaths. Of the latest figures on Thursday, a maximum number of the cases were reported from Gautam Buddh Nagar with 172 cases, followed by Ghaziabad with 128, Lucknow with 85, Ballia with 61, Meerut with 55 and Kanpur Nagar with 45 cases.
However, there will be no restrictions on movement of trains and air services, but road transport will be shut down. Buses, however, will be made available to air and train passengers.
Petrol pumps and hospitals will function normally.
The three-day lockdown is being enforced in view of the spurt in the number of coronavirus cases in the state.
An official statement said that goods carriers will be allowed to operate, and construction activities will also continue.
The government has ordered all the district magistrates and police officers to ensure adequate surveillance and patrolling for adherence to the restrictions.
Last Updated Jul 10, 2020, 9:13 AM IST