Coronavirus pandemic: Chief ministers bat for extension of lockdown
It's learnt that many CMs of different states have prevailed upon the Prime Minister Narendra Modi to extend lockdown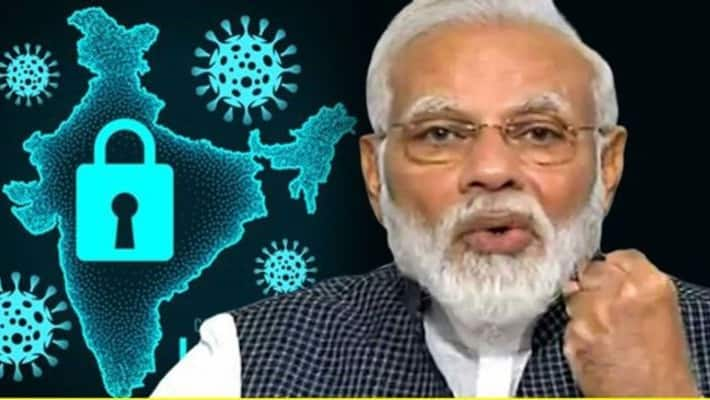 Bengaluru: Prime Minister Narendra is holding a discussion with chief ministers of different states to elicit their views on the extension of lockdown, as also allied subjects. 
Chhattisgarh Chief Minister Bhupesh Baghel has extended his support to the extension of the lockdown. 
It was reported he has informed the PM that ther has been a complete lockdown in Katghora (Korba) where eight positive cases of Covid-19 were found. The CM assured that the state government would fully support the central government in the fight against novel coronavirus. 
In this regard, he said, "The state government is in line with the central government's decision on the lockdown.
Karnataka CM BS Yediyurappa also attended the meeting. He put a tweet in this regard. He  said, "My cabinet and I attended the video conference about #covid19 with PM @Narendramodi today. We discussed vital strategies and actions to implement around the state. We are doing and will do everything in our control to tackle this pandemic."
Punjab CM Amarinder Singh too met the PM over videoconferencing. He said, "Had the VC with the PM @NarendraModi Ji to discuss the future action plan to fight #Covid19. Reiterated need for ramping up testing facilities as well as sought Centre's support for assisting the poor in today's challenging times along with a bonus for our farmers."
Delhi CM Arvind Kejriwal had an intense meeting with the PM. He suggested a few points, as reported by India Today. 
1) Lockdown should be extended for at least the end of April.
2) Current situation not conducive even for a phase-wise lifting of restrictions
3) The decision should be taken on the national level, can't have different states enforcing different rules else purpose of lockdown will be defeated.
4) Even if the Government of India is mulling about easing some restrictions under no circumstances should transport road, rail and air be opened
But Mamata Banerjee, during video-conferencing with PM Modi, urged the Centre to provide a significant amount of money to the state to deal with the Covid-10 pandemic, further saying that Bengal's GDP has dropped significantly.
In all, as per reports, around 10 CMs have asked for an extension in the lockdown. 
 
Last Updated Apr 11, 2020, 2:21 PM IST