Coronavirus lockdown: Prime Minister Narendra Modi to address nation at 8pm today
Prime Minister Narendra Modi is set to address the nation at 8PM today. The Prime Minister's address comes a day after he had chaired a high-level meeting with the chief ministers of various states, over the lockdown in the country.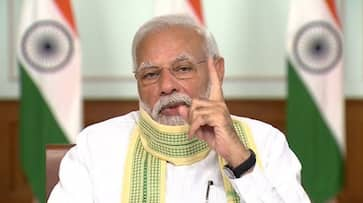 PM Modi will address the nation at 8pm today, PMO has said. As the country nears the end of the lockdown, rumours have been rife about a possible extension.
In a tweet, the Prime Minister's Office said, "Shri @narendramodi will be addressing the nation at 8 PM this evening".
On May 11, Prime Minister spoke for six hours with chief ministers in his fifth such video conference. Modi told the chief ministers, "We must realise that the fight against COVID-19 has to be more focused now. The main focus of the fight against COVID-19 pandemic should be on ensuring that rural India remains free from the crisis.
Meanwhile, a total number of confirmed coronavirus cases in India crossed 70,000 with nearly 2,300 dead, at a time when the country is trying to formulate a plan to reopen the economy. India added 3,604 new Covid-19 cases over 24 hours, according to the Union Health Ministry's 8am update on May 12. The total number of cases in India stands at 70,756. This includes 22,455 people who've recovered and 2,293 deaths.
Last Updated May 12, 2020, 12:43 PM IST