Coronavirus lockdown: 10 arrested for attack on police in Bengal's Howrah
10 miscreants who attacked police personnel during the lockdown were nabbed by Howrah Police on Wednesday.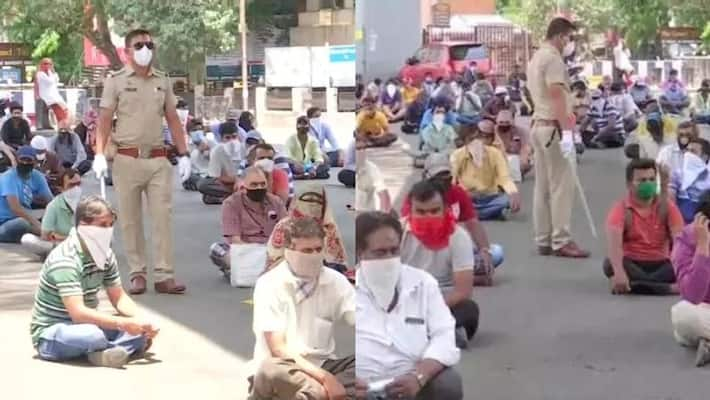 Kolkata: A day after police personnel were allegedly chased and attacked by a large mob while enforcing lockdown in a red zone area of Howrah, 10 people have been arrested in the case.
The police-mob clash took place on Tuesday afternoon. The Belirius Road in Tikiapara area was identified as a coronavirus hotspot by the administration earlier. A complete lockdown was imposed, and no one was allowed to venture into streets. However, on Tuesday afternoon, many people gathered on the street, apparently, to buy fruits.
When the police attempted to send people back home, the unruly mob attacked them by hurling stones, bricks and glass bottles at the police. Two police vehicles were also vandalized. Two civilians were seriously injured in the incident. Eventually a huge police force and members of the Rapid Action Force brought the situation under control.
The incident has caused a stir in the Bengal administration. Bijin Krishna, the commissioner of Howrah city was suspended with immediate effect. For the time being, Dhabal Jain, the additional district magistrate of Howrah, will act as the municipal commissioner too.
On the backdrop of the incident, Howrah Police took swift action and recorded statements of witnesses. The miscreants were identified from CCTV footage installed in the area and 10 were arrested on Wednesday night.
Last Updated Apr 30, 2020, 2:47 PM IST