Coronavirus: Karnataka registers over 2,000 COVID-19 cases in a day for first time, Bengaluru tops the list
The death toll in the state reached 470 after 54 more virus-related fatalities were reported in the past 24 hours. Out of these cases, Bengaluru reported 1,148 new cases taking the city's tally to 12,509.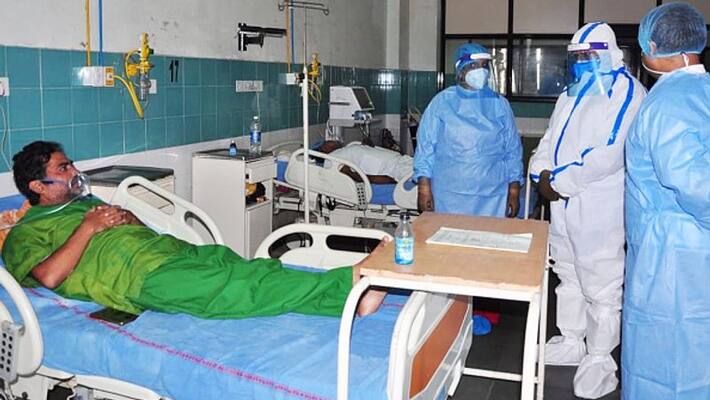 Bengaluru: As the number of fresh COVID-19 cases and fatalities linked to the pandemic surge in Bengaluru, the capital city alone reported 1148 new cases while the same was 2062 in Karnataka on Wednesday.
At the same time, at least 13 wards in the city recorded over 10 cases each on Sunday, BBMP statistics revealed.
According to Bruhat Bengaluru Mahanagara Palike BBMP's COVID-19 War Room data, Shantala Nagar topped the list with 22 cases, followed by Jayanagar (19), Yediyur (16), and Jalahalli (15) among others.
Meanwhile, the number of active containment zones in the city comprising 198 wards rose to 3181 on Wednesday.
Till May 31, Bengaluru had 63 zones and jumped to 487 by June 30. Till July 7, the city had 3276 containment zones and with the fresh 1148 cases, it is expected to go up further.
The (BBMP) Wednesday converted a hospital in the city as a dedicated hospital for the treatment of pregnant ladies suspected to contract the novel coronavirus infection.
"The 24-bedded Wilson Garden Maternity Hospital will serve as a dedicated Maternity Hospital in Bangalore to successfully treat 'mothers to be' in this COVID-19 situation," Karnataka health commissioner Pankaj Kumar Pandey confirmed.
According to BBMP chief health officer (Clinical) Dr Nirmala Buggi, it was observed that many pregnant women who are seeking healthcare at the hospitals as outpatient or in-patient report as COVID-19 positive at some point of time. "Following this, the hospitals were being closed temporarily for sanitisation before services are resumed," she said.
The decision to dedicate a hospital for the same is expected to avoid closure of other referral hospitals in case the pregnant tests positive.
For the first time, fresh coronavirus positive cases in Karnataka crossed the 2,000 mark and stood at 2062 while the deaths recorded touched 54.
Last Updated Jul 9, 2020, 9:52 AM IST