Chennai techie run over by truck while trying to avoid pothole, cops say 'victim was not wearing helmet'
A 22-year-old techie died in Chennai after she fell from her vehicle while trying to avoid a pothole and was then runover by a truck. The CEO of the company, where the Chennai techie worked, has blamed 'bad road for the tragic loss'.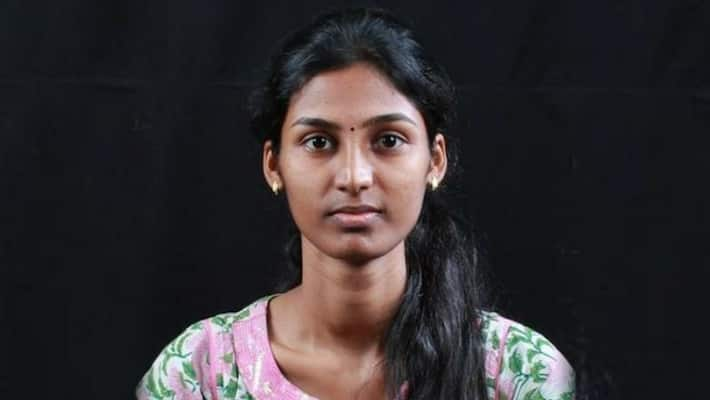 A 22-year-old woman who was attempting to dodge a pothole on the road close to Chennai fell from her bike and was hit and killed by a truck. The incident happened close to Maduravoyal, and authorities are searching for the truck driver who sped away.
The victim, named Shobhana, was employed by the private corporation Zoho as an engineer. On Tuesday, she was her route to drop off her brother at school for his NEET coaching class. According to the authorities, neither Shobhana nor his brother were wearing a helmet. Mohan, the driver, was apprehended when he attempted to flee the site of the collision.
Also Read | Meet Capt Shiva Chouhan, first woman officer to be deployed at world's highest battlefield Siachen
"They were all without helmets. Mohan, the truck driver, was detained on suspicion of reckless driving and causing a fatality via carelessness. Civic officials fixed the road's damaged sections," in a statement, the Poonamallee Police stated.
She stumbled as she tried to navigate a treacherous section of pothole-filled road in Maduravoyal, and both commuters tumbled off the two-wheeler. A truck carrying m-sand that was travelling behind her was unable to halt in time. Shobana was tragically killed instantly when the vehicle drove over her, but her brother miraculously survived.
Also Read | Drunk man urinates on female passenger in Air India's business class: Report
Poonamallee police reached the spot, retrieved Shobana's body and transported it to Porur Government hospital for autopsy. The CEO of Zoho, Sridhar Vembu, posted on Twitter that Shobana's death was due to the poor roads.
"One of our engineers, Ms. Shobana died tragically when her scooter skidded in the heavily potholed roads near Maduravoyal in Chennai. She was taking her younger brother to school. Our bad roads have caused a tragic loss to her family and Zoho," he tweeted.
Also Read | Sexual harassment case: Offered Rs 1 crore to leave country, claims Haryana woman coach
Last Updated Jan 4, 2023, 11:22 AM IST