Centre sends teams to observe lockdown situation; Mamata Banerjee seeks clarification

The Mamata Banerjee Government has been involved in a dispute with the Central government, over the decision of sending two Inter-Ministerial Central Teams to West Bengal to monitor the lockdown situation in the state.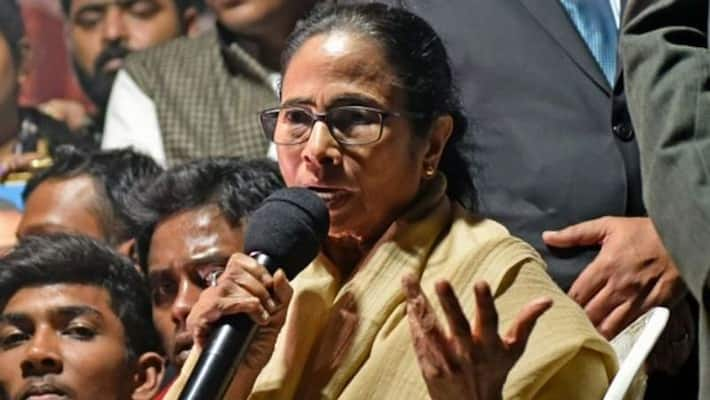 The Modi government has decided to send two Inter-Ministerial Central Teams to West Bengal which will focus on the implementation of lockdown in the state. The decision is a "hit on the country's federal structure", remarked chief minister of West Bengal Mamata Banerjee. "On what basis has the central government taken such a decision?" she asked Prime Minister Narendra Modi and Union home minister Amit Shah, seeking clarification.
Upon coming to know of the decision of the Centre, the chief minister on Monday tweeted, "We welcome all constructive support and suggestions, especially from the Central Government in negating the Covid-19 crisis. However, the basis on which Centre is proposing to deploy IMCTs in select districts across India including few in WB under Disaster Management Act 2005 is unclear".
'Didi', as the chief minister is called, didn't stop here. In another tweet she also sent out a warning stating that until and unless she gets any clarifications from the Prime Minister or Union home minister, West Bengal "would not be able to move ahead on the decision of the Central government", as "without valid reasons this might not be consistent with the spirit of federalism".
Two Inter-Ministerial Central Teams will arrive in Bengal to observe the lockdown situation in the state within the next few days. Besides Kolkata, Howrah, East Midnapore, and North 24 Parganas, they will also go to three districts of the northern part of Bengal - Darjeeling, Kalimpong, and Jalpaiguri. One team will be headed by Apurba Chandra, additional secretary, Department of Defence and Vinit Joshi, additional secretary, Human Resource Development, will lead the other team. Both teams will have five members including their leaders.
Recently, the Union Home Ministry has sent at least two letters to the state government, claiming that the lockdown protocol was not adhered to in various parts of Bengal. Specific locations were also named in those letters. Reportedly, now the Central team will observe the activities of the people during lockdown. They will also monitor if the rationing system is working properly and whether the people are using masks when they are out on the roads. A report will be submitted to the Union Home Ministry later. Apart from West Bengal, the central observation team is also set to visit Indore in Madhya Pradesh, Pune and Mumbai in Maharashtra, and Rajasthan's Jaipur.
 
Last Updated Apr 20, 2020, 7:10 PM IST