Byju's CFO Ajay Goel steps down; to rejoin Vedanta
Byju's CFO Ajay Goel steps down and will rejoin Vedanta. Goel served as Vedanta's chief executive officer till April 2023.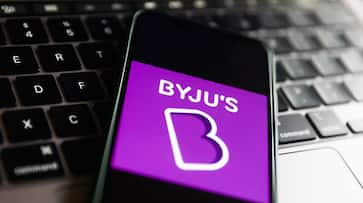 Chief financial officer (CFO) of Byju's Ajay Goel has quit to go back to Vedanta Ltd on Tuesday (Oct 24). Both companies confirmed the development in an official statement. Before leaving, Goel will complete Byju's FY2021–22 financial statement, according to the edtech company. After a protracted search for a chief financial officer, Goel was appointed with considerable fanfare by Byju's, run by Think & Learn Pvt Ltd, in April 2023.
"As part of the structured re-hiring program called 'gharwapsi', Mr Ajay Goel joins back the company," Vedanta said.
"I thank the founders and colleagues at BYJU'S for helping me assemble the FY22 audit in three months. I appreciate the support received during a short but impactful stint at BYJU'S," Goel said in a statement. Goel served as Vedanta's chief executive officer till April 2023. 
Goel has previously worked at Nestle, General Electric, Coca Cola and Diageo- USL.
"Ajay was earlier associated with Vedanta as acting CFO and Key Managerial Person of the company from October 23, 2021 to April 09, 2023. During his earlier role at Vedanta, Ajay contributed significantly in terms of driving business performance, managing the financial affairs of the company and heading the finance function with his leadership acumen. He was also instrumental in successfully handling regulatory approvals, investment matters, capital allocation, investor relations and major M&A-related affairs," Vedanta said in a statement.
Byju's said that it was appointing Nitin Golani, who is presently the President-Finance, to the position of India Chief Financial Officer. Additionally, the company said that it has added Pradip Kanakia, a former executive at Price Waterhouse and KPMG, to its advisory council.
Sonal Srivastava, CFO of Vedanta, announced the resignation on October 24.
Last Updated Oct 24, 2023, 10:48 AM IST