Brace yourself to enjoy the virtual experience of Kolkata's Alipore Zoo
West Bengal Forest department is about to arrange a virtual trip to Alipore Zoo from home. This initiative will be launched once the new mobile app is developed. The zoo's official website is also being updated. The app will be launched on Thursday.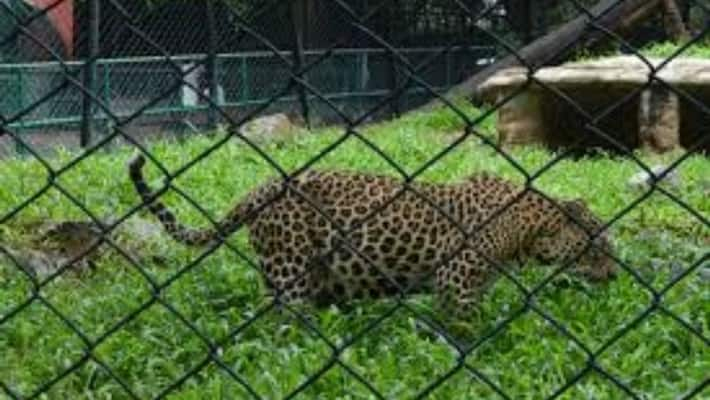 Kolkata: With uncertainty and the threat of coronavirus spread looming large, lockdown is being extended. Confined to homes, people are frustrated and bored.
Alipore Zoo in Kolkata is also shut due to the lockdown and more importantly, it is unlikely that the crowd will swell once the lockdown is lifted keeping social distancing in mind.
To make it easier for people, the West Bengal Forest department has come up with a plan to arrange trips to the zoo from home.
A virtual tour to the Alipore Zoo is all set to open on Thursday (April 23) at 4 pm. For this, the West Bengal Forest Department has developed a new mobile app. The zoo's official website is also being updated.
The app will be launched by Rajiv Banerjee, West Bengal forest minister. With this app beauty of the wild like tigers, lions, elephants, monkeys, chimpanzees, snakes, migratory birds can be enjoyed, while sitting at home.
 
This virtual zoo will also have other services -- information on the nature and habits of each animal and bird species will be available on the app.
According to the forest department, in the last 15-20 days, altogether 12 animal cubs have been born in all the zoos in the state. In Alipore Zoo, recently a Zebra gave birth to a cub. All these new-borns will be named after the launch of the app.
The zoo authority said, "This initiative is based on the idea that animal lovers can stay safe at home during the coronavirus pandemic and with one click Alipore Zoo will be accessible from any corner of the world.
"Caged animals and birds are accustomed to seeing crowds every day. In the last few days, they are a bit shocked, but everyone is enjoying this time without people. Every cage is being sanitised daily," said one of the Alipore Zoo staff.
Last Updated Apr 23, 2020, 3:21 PM IST