Bois Locker Room: Police detain Delhi school student
Delhi Police on Tuesday took a school student into custody in connection with an online group on Instagram "Bois Locker Room", where teenage boys from South Delhi schools allegedly indulged in conversations about rape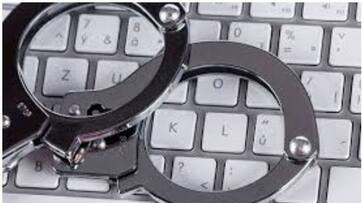 New Delhi: One Delhi school student has been detained by the Cyber Cell in the Bois Locker Room case. The accused is identified as a 15-year-old boy from a renowned school in South Delhi. The detained accused would be produced before the Juvenile Justice Board.
The Cyber Cell of Delhi Police has seized the student's mobile phone for further investigation. According to reports, police have identified 22 other boys in connection with the case.
Days ago, Bois Locker Room, an online group, where hundreds of boys from South Delhi were sharing photos of minor girls and planning gang rapes was exposed by a girl on Twitter.
As screenshots of the group chat went viral, members of the group reportedly changed their usernames. They also allegedly created a new Instagram group called 'Bois Locker Room 2.0'.
Massive outrage erupted after several social media users on Sunday posted screenshots of crude conversations from the group "Bois Locker Room". 
A South Delhi girl on May 3 shared screenshots of the group chat on her social media account and said, "A group of south delhi guys aged 17-18 types have this ig gc named 'boy's locker room' where they shit on, objectify and morph pictures of girls their age. 2 boys from my school are a part of it. MY FRIENDS AND I ARE FREAKING OUT THIS IS SO EWWW AND NOW MY MOM WANTS ME TO QUIT IG (sic)."
The girl further said that her first reaction to the incident was deleting her pictures from her Twitter accounts.
"It's really sad that my first reaction to this entire incident was instantly deleting my pictures from my Twitter account since it is not private. I hate how i questioned myself for posting pictures w my cleavage visible. I HATE THAT I SUCCUMBED TO CREEPS. I HATE THIS TERROR," she tweeted.
Last Updated May 5, 2020, 2:22 PM IST