BJP tried to lure me with Rs 1 crore to switch parties: Hardik Patel's aide
Hardik Patel is campaigning for the reservations for the Patel community.
He had earlier said that he and his community members would support the Congress because he is anti-BJP.
Currently, Narendra Patel claimed that he was offered Rs 1 cr by the BJP for switching parties.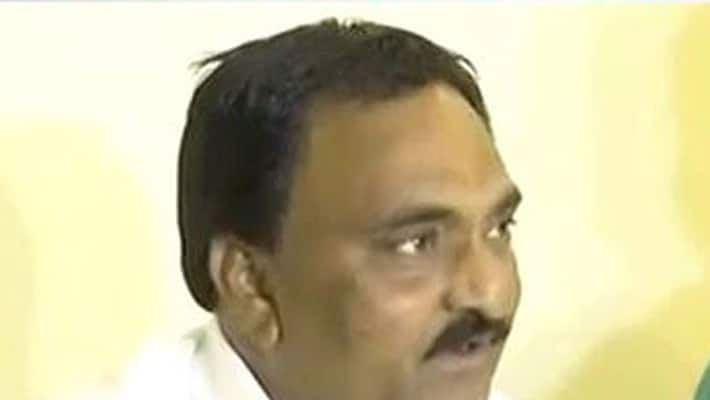 Narendra Patel, convenor for the Patidar Anamat Andolan Samiti or PAAS in north Gujarat has claimed that he was offered Rs 1 crore by BJP to switch parties. A senior member of the Hardik Patel-led campaign against the BJP, he said that the mediator of the transactions was Hardik Patel's former aide Varun Patel who had switched over to BJP the day before.
Speaking to the media, while displaying the advanced amount of Rs 10 lakh, he said that he had decided to accept the money and parade it before the media to expose Varun Patel and the BJP. An NDTV report quoted him saying, "Varun Patel made a Rs. 1 crore-deal with BJP for me. He gave 10 lakh rupees in advance. They are going to be give me Rs. 90 lakh rupees tomorrow but even if they give me the entire Reserve Bank (of India) they will not be able to buy me."
Meanwhile, Varun Patel claimed that the charges are baseless and are politically instigated. He said, "The allegations are baseless and motivated by Congress as the party fears that Patidars are swinging back to BJP after realising the Congress gameplan."
Patel's allegations were widely criticised by BJP too. For instance, BJP spokesperson Bharat Pandya said, " Narendra Patel's U-turn was a pre-planned drama... Congress cannot sway the people of Gujarat with this kind of drama."
These controversies come a day after Varun and Reshma Patel, former members of the PAAS, joined BJP alleging that the Congress was trying to "hijack" the reservation stir. 
Last Updated Mar 31, 2018, 6:52 PM IST