BJP slams Telangana CM for decision to dismiss RTC employees from duty
According to BJP chief spokesperson, Krishna Saagar Rao, as many as 50,000 RTC employees would lose their jobs and find it challenging to run their families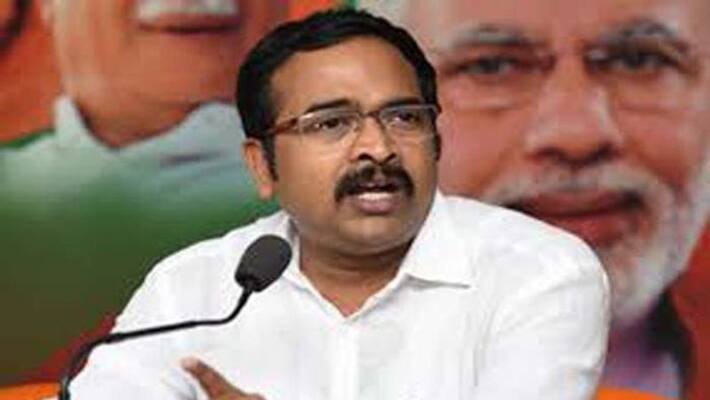 Hyderabad: Telangana chief minister K Chandrashekar Rao said that there is no question of taking back those TSRTC employees who did not join duties before the deadline set by the government.
"Under any circumstances, RTC will not be merged with the government and the government will not have any talks with those who went on strike," Rao said in a statement on Sunday.
"The chief minister said RTC is incurring losses to the tune of Rs 1,200 crore and has incurred Rs 5,000 crore debt coupled with the ever-rising diesel prices. When RTC is under such a bad situation, there is no question of  any compromise," said the statement.
"Rao has announced that a totally new beginning would be made for the first time in the history of RTC. As part of this, RTC should be turned into a profit-making organisation, and for the existence of the RTC, certain actions and measures are necessary," it said.
Reacting to this, BJP chief spokesperson, Krishna Saagar Rao condemned Rao's decision of dismissing 50,000 employees as they were on strike.
"This decision of K Chandrasekhar Rao is unprecedented. No CM, in the entire nation, can take such a drastic step. And, it was a legal strike to which they had already given a month's notice. BJP strongly objects and condemns his decision as we all know this cannot be implementable," he added.
According to reports, Rao instructed that as an immediate measure, 2,500 private buses should be hired.
"There are still 4,114 private buses, and if they are made into state carriages, they would also come under the RTC. Transport and RTC officials are speaking to these operators," it said.
A high-level review meeting was also held under the chairmanship of Rao at Pragati Bhavan here on Sunday. Ministers Puvvada Ajay Kumar, Vemula Prashanth Reddy and several senior government officials had participated in the meeting.
A committee was formed under the chairmanship of Sunil Sharma and Sandeep Sultania, RTC executive directors and joint transport commissioner Panduranga Nayakulu to discuss the matter. The committee will submit its proposals on Monday. 
Last Updated Oct 7, 2019, 9:29 AM IST