BJP national general secretary Muralidhar Rao exudes confidence ahead of Karnataka by-polls
Ahead of the by-polls in 15 constituencies, Muralidhar Rao, a national general secretary of the BJP, exuded confidence that his party will win in all the seats.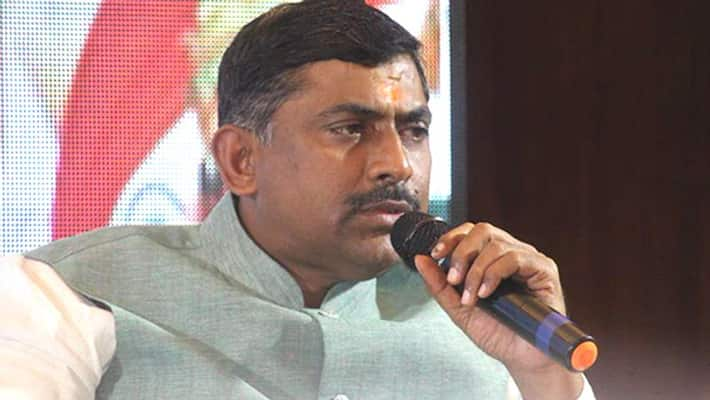 Bengaluru: Muralidhar Rao, a national general secretary of the BJP addressed the media ahead of the by-polls in the state. 
Stressing on the importance of infrastructure in the garden city, he said, "Bengaluru is an infrastructure-deficit city. We will improve it. We are micromanaging things in all constituencies. It is the BJP alone that can provide a good infrastructure to the city." 
Lampooning the former CM HD Kumaraswamy who was also the head of the previous coalition government that collapsed and another former CM Siddaramaiah for criticising the BJP, he said, "HD Kumaraswamy and Siddaramaiah level so many allegations against us. In the first place, while forming an alliance, they did not have a strategy. I also want to make it clear HDK lost power of Siddaramaiah not BJP. The BJP has not backstabbed anyone." 
On the issue of as many as 17 rebels of the JD(S) and Congress joining the BJP, he had this to say. 
"They were allowed into the party based on electoral calculations and their merit. This decision was taken keeping these things in mind." 
Journalists present in the presser did not miss out on an opportunity to shoot questions on the issue of funds released by the centre in relation to the massive floods in North Karnataka. When they asked him when the second instalment would be released, he said, "CM BS Yediyurappa and PM Modi have a fine chemistry. There is no conflict whatsoever. The centre will stand by Karnataka." 
The general secretary also laughed off talks by HDK that BJP may not win the by-polls. 
"HDK is only trying to increase his market value by saying the BJP will not win the by-polls. We will win in all the 15 constituencies." 
The 15 constituencies will go for by-polls on December 5. The Supreme Court had allowed the 17 disqualified MLAs to contest the elections as they had challenged the former Speaker Ramesh Kumar's ruling on the same. 
 
Last Updated Nov 26, 2019, 4:12 PM IST