BJP MP Locket Chatterjee accuses TMC of stealing ration amid lockdown

The issue regarding the relief fund in West Bengal during corona crisis is getting trickier day by day. Political disagreements, differences of opinion have dominated this pandemic situation. BJP MP Locket Chatterjee has accused TMC of stealing goods from the relief funds.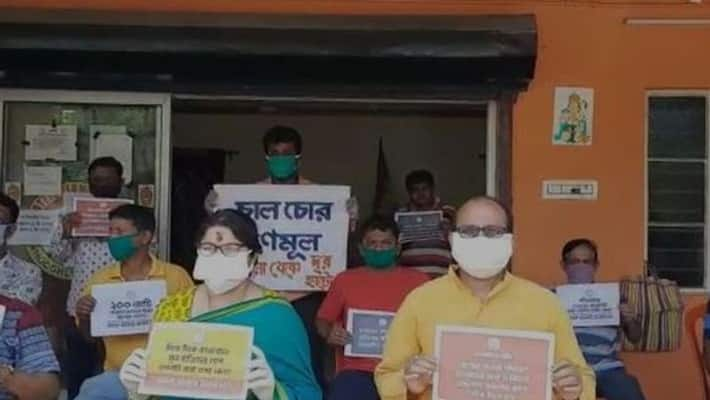 Kolkata: Despite things getting difficult during this lockdown situation, there is no relief from the political blame game. Instead of coming together to the help of the state, country, some political leaders are busy defaming each other.
BJP MP Locket Chatterjee has accused some of the TMC leaders of stealing ration which arrives from the central government. A video went viral on social media where Locket can be seen accusing TMC of corruption regarding ration provided as part of relief fund. She said, "They should be ashamed. How could they even steal and keep the ration secretly inside their house? This ration comes from the central government. And the TMC has claimed that BJP is giving away grains which are replete with beetles."
She also continued saying that BJP is trying to help the country while TMC is only busy playing dirty politics. "The ruling party of Bengal is not at all interested in fighting corona, all they are doing is politics to gain votes," she added. Not only Locket, Dilip Ghosh, Mukul Roy, Sayantan Basu were also part of this protest, but have maintained lockdown rules. After accusing the TMC, it is time to see how the party will react to this statement of Locket Chatterjee.
 
Last Updated Apr 27, 2020, 12:49 PM IST