Between Left and Right in Politics, Fawaz Jaleel is an Outsider - The centrist
We are increasingly seeing books and movies batting to certain leanings. That's where Fawaz Jaleel's Nobody Likes An Outsider is a welcome change.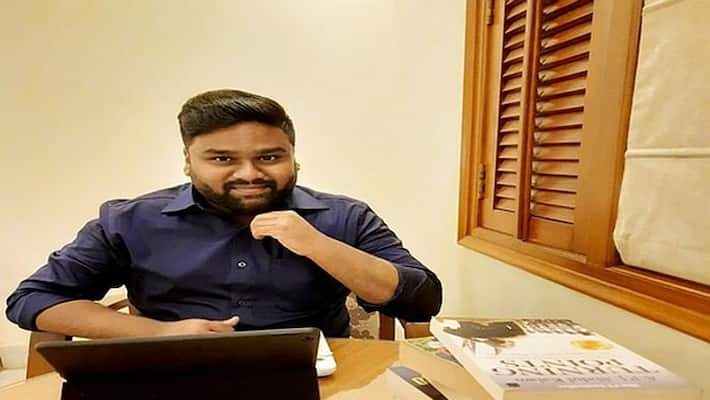 At a time when political debates are intense and heavily competitive, not just among political circles but also in social ones, Fawaz Jaleel's latest novel, Nobody Likes An Outsider adopts a partisan outlook in content. 
The political thriller/mystery set in modern-day Bihar does not vouch for either of the spectrums, instead takes a bold, fierce yet sensitive stand on several social issues.
We are increasingly seeing books and movies batting to certain leanings. That's where Fawaz Jaleel's Nobody Likes An Outsider is a welcome change. 
The story starts with the death of a popular young politician in Bihar. What is initially proclaimed as a suicide eventually gets a CBI investigation team after increasing cries from political, media, and civil society elements. 
Yohan Tytler, a senior CBI inspector and his associates -- Ila Qureshi and Sukumar Azhagu are sent to Begusarai to initiate the investigation. As they are about to leave, another murder happens. As the investigation begins, the young team is pulled into a dangerous mix of suspects ranging from political personalities, businessmen, religious leaders and more. 
Soon, the team is faced with the herculean task of solving an organised murder that is linked to the modern history of Bihar and India. 
As interesting as the storyline is, what stands out is handling sensitive issues without being politically volatile or apolitical. The book is an out-and-out thriller that is fast-paced and ably builds up to a surprising reveal. The research is impeccable and the blend of fiction and non-fiction makes it an appealing one for fans of both genres. 
True to his title, Fawaz Jaleel's writing makes him an outsider too. The narratives aren't forced and don't shy away from expressing what exists in reality. This approach is probably what makes 'Nobody Likes An Outsider' stand out from similar crime/thriller and political thriller books i.e it is not similar.
This is the first novel of the 29-year-old Kerala-born, Mumbai-based writer. However, he isn't exactly a debutant. In the past, Fawaz Jaleel has written short stories in several genres including romance, magic realism, and thriller. An alumnus of Madras Christian College in Chennai and Azim Premji University, Bangalore, Fawaz has a fascinating body of work experience ranging from public health organisations to corporates to the Government of India.
Born in Vilakkudy, a village in Kollam, Fawaz Jaleel completed his schooling in Bahrain where his father Jaleel Kutty works as a General Manager with a private organisation.
'Nobody Likes An Outsider' is the first book in the Yohan Tytler series. The author has ended the first novel with a cliff-hanger indicating the next case. Yohan is not your typical Sherlock Holmes as he is more raw, real, and rooted to the ground making the character more relatable to the readers.
Currently, Mumbai based production houses are in talks with Fawaz Jaleel for the cinematic adaptation of the story but nothing has been finalised yet. The story certainly appeals to all sorts of readers and not just thriller buffs mainly due to the simple yet effective narration. It is currently available on Amazon and will be hitting bookstores soon.
Last Updated Mar 25, 2021, 5:08 PM IST