Want a job in UAE? Here are the best workplaces
Global technology companies are looked upon as stable income providers
Google has ranked first, followed by Apple, Emaar in the third position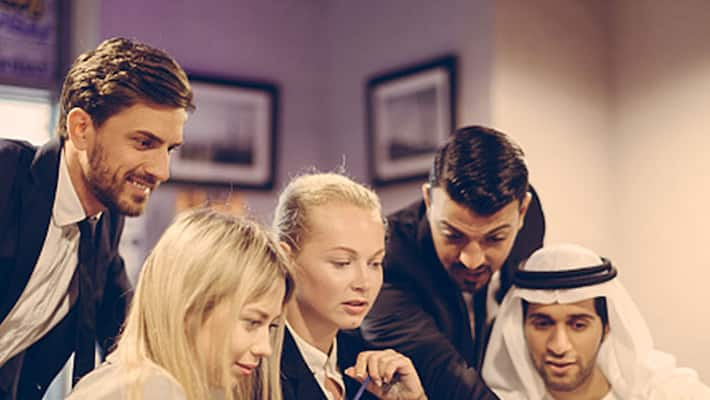 A poll conducted by Universam has revealed the top workplaces where future career seekers want to work. This annual poll helps to find out how the job market in the UAE is perceived by its citizens.
According to Gulf News, the study by Universum attracted the responses from 12,637 future career seekers studying in Zayed University, UAE University and American University of Sharjah, among many others.
There were international as well as home-grown companies figuring on this list. The survey has listed that global technology companies are looked upon as stable income providers with lucrative employee benefits. Airline companies too featured on this list since they were good employers.
It is no surprise that Google has ranked first, followed by Apple, Emaar in the third position, and Dubai Airports and Etihad Airways in the fourth and fifth places, respectively.
Here's a list of the companies on the list
Google
Apple
Emaar
Dubai Airports
Etihad Airways
Microsoft
Emirates
L'oreal Group
Adnoc Group
Ernst & Young
The lure of UAE exists for expats because of its tax-free salary, high-standard of living, relatively easily available job opportunities . However, that is also about to change with the country now trying to implement curbs to prevent foreigners from taking over jobs meant for their citizens first.
Also read:Expat levy in Saudi Arabia to discourage job poaching
UAE also offers investors a golden land to invest for Indians. The UAE is a lucrative market for foreign investors given its high quality infrastructure and strategic geographic location.
As of now, the job market in Dubai is not going through a good phase, with many sectors going through a decline. With the hosting of World Expo 2020 in Dubai, the job scenario should become better, and more than 300,000 jobs to be created. So its a good time to be in the job market.
Last Updated Mar 31, 2018, 6:55 PM IST