Bengaluru Police's initiative Suraksha app gets over one lakh users in one week
The Bengaluru Police have been reaching out to private and government schools and colleges and speaking to the students about the Suraksha app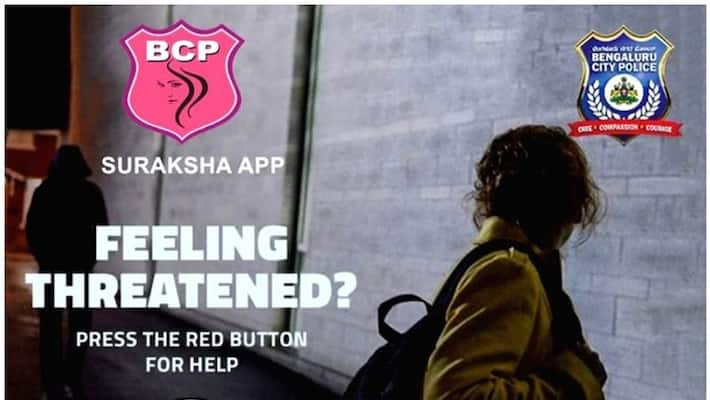 Bengaluru: 1,40,000 Bengalureans have downloaded the Suraksha app in a week after the news of brutal rape and murder of the 26-year-old veterinary doctor in Hyderabad.  A senior police officer said, "The Suraksha app was launched in 2017, and that time we got one lakh downloads, but eventually people stopped downloading. Now in one week, we have got 1,40,000 plus downloads."
According to reports, it is learnt that the sudden number of users increased due to the brutal incidents in the nation.
The Bengaluru Police have been reaching out to private and government schools and colleges and speaking to the students about the app. The police added that they haven't received any distress calls and most of the calls made were to check if the app is working or not, and whether the police respond to them upon pressing the emergency button.
The Bengaluru Police also urged the residents to dial 100 along with the Surakhsha app in cases of emergency. They requested people to provide feedback so they can improve the feature and sort out technical glitches.
Meanwhile, Bengaluru Metro has allowed all women to carry a pepper spray for safety, following a woman passenger questioning the Metro on Twitter for arbitrarily depriving women of a handy self-defence equipment.
Last Updated Dec 9, 2019, 1:04 PM IST